With competition hot within Australia's real estate industry, agents need to be evolving their service offering to meet greater client expectations.
Speaking on REB's Secrets of the Top 100 Agents podcast, Tracey Dixon of McGrath Hunters Hill said the past five years has seen considerable change in the market, with more wanting their agents to keep up with the pace.
"We've got great local competition. Everybody's obviously trying to get those listings," Ms Dixon told host Tim Neary.
"It used to be people picking up the phone to a real estate agent once every 10 years, but these days, real estate is a bit of a national sport. Everybody likes to know what they're doing, where they're going, how much their house is worth today, what's happening in the market, and I think we're focused on being information givers to the marketplace. So, we don't ring around and say, 'Hi, do you want to sell your house [anymore]?'.
"It's more about, 'This is what's happening here and this is what's happening in your street and this has been the year of the real estate market in your suburb and we've had so much per cent growth', and I think that kind of stuff is what people want to hear."
Ms Dixon, who was ranked at number 32 in the REB Top 100 Agents for 2019 and at number five in the REB Top 50 Women in Real Estate for 2019, added that these days technology has become a game-changer in how agents meet constant demand from the market.
"There are huge changes in both database systems, how we report and get to the buyer. Everything's so much quicker than it was, say, 10 or 15 years ago," she explained.
"If you're an agent that goes to visit a person and you don't get your appraisal to them until the next week or you don't call them until the next day, you're probably not going to be on the radar.
"You've got to be on the front foot of [change]. These days, the small, one-man band is not doing so well because they simply cannot cover, I guess, the amount of business, and the amount of the admin side and the database side and the touchpoint side has grown enormously."
When asked how her business has adapted, Ms Dixon explained the team has had to switch their way of thinking.
"It used to be just helping someone and trying to find them a house, but these days, we've got teams that are focusing on buyers that are focusing on helping people get ready for sale. I think the business has expanded in that way," she said.
"We used to just turn up in the house [once it was] ready and off we went, but now we're doing a lot more preparation work with people. We've got to have excellent people we can recommend in various sort of instances around getting houses ready and everything from day one, too.
"I always say it's 80 per cent preparation… and I think the 80 per cent is where agents can add value. You can have a great system of helping people do things in a quick way. People don't want to be spending six months getting a house ready. It can all be done in two weeks if it's well organised."
Further, Ms Dixon always ensures she and her team are properly prepared to avoid any questions catching them off guard.
She said: "I always educate myself around a property before I go. I think going in with no data and not being ready to answer any question is probably like going into any situation where you're just not armed and ready. So, I think looking at the property, looking at the last sales, having an understanding of all of the comparable sales before you go in [is essential]."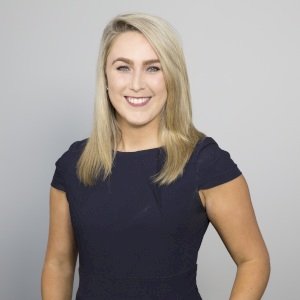 Emma Ryan is the deputy head of editorial at Momentum Media.

Emma has worked for Momentum Media since 2015, and has since been responsible for breaking some of the biggest stories in corporate Australia, including across the legal, mortgages, real estate and wealth industries. In addition, Emma has launched several additional sub-brands and events, driven by a passion to deliver quality and timely content to audiences through multiple platforms.
Email Emma on: [email protected]com.au