The Minister for Housing says that the housing market is on an upswing as the banks start to loosen their grip on lending.
Speaking on the sidelines of the Institute of Public Accountants and IPA Deakin SME Research Centre's Small Business: Big Vision conference, Minister for Housing Michael Sukkar said that the market has bottomed out and is heading towards certain recovery.
"There are more and more signs now that we have seen the bottom of the market," Mr Sukkar said.
Last week, CoreLogic reported a final auction clearance rate of 74.2 per cent across the capital cities, marking the highest result since April 2017.
Mr Sukkar explained that as the significant tightening of credit over the last two quarters turns the corner, the handbrake on the housing market is beginning to give.
The Reserve Bank of Australia has also been accommodating, particularly following its latest decision to maintain interest rates at a record-low 1 per cent.
"There are further signs of a turnaround in established housing markets, especially in Sydney and Melbourne," governor Philip Lowe said in announcing his decision.
Mr Sukkar clarified that we will shortly begin to reap the benefits of the recent rate cuts.
"When you've got interest rates at reasonably low levels, it takes a bit longer for that to have a real impact on the market, so I expect we are going to see that at the end of this quarter into next year.
"I think there is cause for optimism. I think clearance rates show that. I think we're starting to see some additional stock on the market."
Growing supply
Given the impending recovery, Mr Sukkar announced he is now turning his focus back to encouraging growth in supply "to ensure we don't get into the affordability issues that we were really facing in 16 and 17".
"I think in 18 months or two years' time, without action, there could be some real supply constraints," Mr Sukkar cautioned.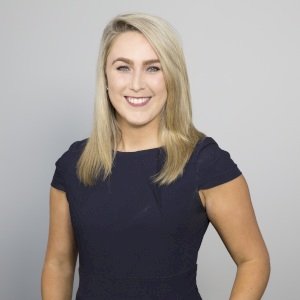 Emma Ryan is the deputy head of editorial at Momentum Media.

Emma has worked for Momentum Media since 2015, and has since been responsible for breaking some of the biggest stories in corporate Australia, including across the legal, mortgages, real estate and wealth industries. In addition, Emma has launched several additional sub-brands and events, driven by a passion to deliver quality and timely content to audiences through multiple platforms.
Email Emma on: [email protected]com.au