An Australian start-up has vowed to help agents meet rising demand coming from prospective buyers in the lead-up to sale.
Before You Bid is described as a one-stop shop for all property reports. The Aussie start-up, which was launched four years ago, aims to meet the needs of the modern consumer and assist agents with clients' growing expectations to deliver more in their service offering.  
"There are a multitude of reasons that agents are now getting these reports upfront through our platform, but the main two are to reduce buyers pulling out of a property based on a report and to get as many buyers interested in a property as possible," Before You Bid CEO Rhys Rogers said. 
"By getting the reports upfront, vendors can fix any issues with their property that may have scared off a buyer prior to going to market, and agents are armed with the information on the property they need to control the negotiations with interested parties.
"Agents have advised other benefits of obtaining reports upfront are that they maximise bidders on a property, particularly at auction, as well as creat[e] a customer service to interested bidders who can save hundreds of dollars when missing out on a property. This customer service can often be remembered when those parties then go on to list their own properties."
Mr Rogers noted that a recent Before You Bid survey suggested that some agency offices are losing upwards of $60,000 per year from buyers withdrawing their offer after getting their own report done and having agents or their staff spend 2.3 hours per property arranging these inspections. By getting a report upfront, these two costs can largely be eliminated, he noted. 
By way of example, Mr Rogers pointed to Adam Gillbanks of McGrath Hornsby who had a report done for one of his properties.
"The day before the auction, the client advised they couldn't bid on the property because they didn't have time to arrange an inspection," Mr Gillbanks said.
"They purchased the report through Before You Bid the night before the auction and ended up purchasing the property the following day. Without them there, we would've achieved a price $220,000 lower for my vendor. The underbidders who missed out on the property had a great experience as well, only spending $49 to view the report."
Outcomes like Mr Gillbanks' are not uncommon, according to Mr Rogers, who said: "Having sold over 10,500 reports in the last year, we get contacted at least a couple of times a week, with agents thanking us for saving an auction or a sale.
"I get a kick out of it every time and have to thank them back for using us! The majority of Before You Bid's vendor reports are now for non-auction properties, showing how agents increasingly want to avoid sales falling over and providing that extra level of customer service."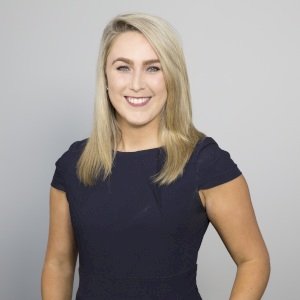 Emma Ryan is the deputy head of editorial at Momentum Media.

Emma has worked for Momentum Media since 2015, and has since been responsible for breaking some of the biggest stories in corporate Australia, including across the legal, mortgages, real estate and wealth industries. In addition, Emma has launched several additional sub-brands and events, driven by a passion to deliver quality and timely content to audiences through multiple platforms.
Email Emma on: [email protected]com.au