The real estate industry is set for tremendous change in the next five years, with technology and consumer expectations weighing heavily on the sector, an industry expert warns.
Speaking at Sherrie Storor's Women in Real Estate and Male Ambassadors of Change Business Breakfast Series, director of industry relations for REA Group Steve Carroll explained the changes coming to the industry and why women leadership can help steady the ship.
"The real estate industry in Australia is at a critical point because, over the next couple of years, the industry can make a decision whether it's positive or negative," Mr Carroll explained.
The industry expert explained how a positive outcome means a thriving industry and how a negative outcome means mass unemployment.
How to achieve a positive outlook
Mr Carroll argued that the industry needs to improve on three fronts to ensure a positive future.
Firstly, the real estate industry needs to adopt technology and the world of digital, he said, noting this is currently not happening.
Secondly, Mr Carroll explained the industry needs to become prominent in the community, something that it currently does well, but can improve on.
"Sponsoring the local school annual fete is not what I'm talking about; what I mean is becoming an integral part of the community," he said.
Finally, Mr Carroll advocates for more women in leadership roles, although he is against adding quotas, given the drive of women in the industry.
"Many of the core skills that females have — caring, empathy, sympathy — many of those qualities that females possess will never get replaced by AI," Mr Carroll argued.
The director continued to warn about the issues facing men.
"What I worry about for the real estate industry is that a lot of the qualities men have are actually very replaceable by AI and technology," he said.
Mr Carroll warned if the industry does not embrace female leadership, then it is more likely to trend towards a negative future.
"If this industry sits on its arse and continues to be led predominately by male leaders and big franchise groups, I foresee a negative outcome over the next five years," Mr Carroll said.
The director concluded: "If, on the other hand, the industry has the balls to employ more females as leaders so they can coach those qualities into the culture, those qualities I think will never get replicated by AI technology, and so forth, this could be an amazing five years for the industry."
The Women in Real Estate and Male Ambassadors of Change Business Breakfast Series continues in Melbourne on 17 September and Adelaide on 24 September.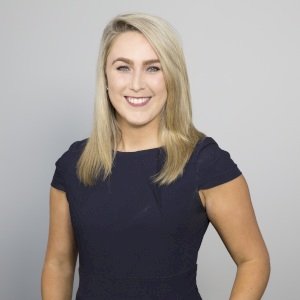 Emma Ryan is the deputy head of editorial at Momentum Media.

Emma has worked for Momentum Media since 2015, and has since been responsible for breaking some of the biggest stories in corporate Australia, including across the legal, mortgages, real estate and wealth industries. In addition, Emma has launched several additional sub-brands and events, driven by a passion to deliver quality and timely content to audiences through multiple platforms.
Email Emma on: [email protected]com.au