The real estate sector has been slow to adopt the latest cutting-edge tech, but with huge investments being poured into the proptech space, all this is about to change. Real estate is catching up on the technology front fast, and it won't be long until the things we thought were impossible in real estate become the norm.
Demographic change has played a big role in instigating this technological shift. Millennials now represent the majority of home buyers, and soon they'll be the largest segment of home sellers, too.
Millennials are unlike any other group; they've grown up in a world of rapid digital transformation, and they don't know any different. They live and breathe technology.
As a result, technology is paving the way for new and exciting possibilities in real estate — and it's happening fast.
Artificial intelligence (AI)
There's no doubt AI is the hottest topic when it comes to tech talk. And while it's still a relatively new concept in the world of real estate, the potential to disrupt the industry is limitless. Remember all those times you wished you had a robot that could do all the tedious admin tasks you always put off? Well, it's your lucky day, because in the next few years it's likely that those routine tasks will be automated, thanks to AI.
It's likely we'll see AI used increasingly in predictive analysis, allowing real estate agents to accurately predict market fluctuations to offer their clients the best deals on the market and inform sellers when is the best time to sell their property to maximise the sale outcome.
From a seller's perspective, AI technology will help agents target potential buyers by using data to identify lookalike audiences and target them with ad propositions they're more likely to take action on.
In sum, AI is set to make the entire sales process incredibly seamless, fast and hassle-free.
This is already happening at ListReady, a proptech company that is ahead of the game. ListReady utilises AI technology for vendors to postpone up to $25,000 in listing costs until settlement while agencies get paid upfront in full. All done online and in less than 60 seconds.
Virtual reality and augmented reality
Virtual reality (VR) is currently in its infancy stage, being a relatively new technology to the average consumer.
We expect that in the next 10 years the costs of this technology will fall dramatically, with potential applications to the real estate sector widening rapidly. You can expect to see prospective buyers using VR headsets to view properties remotely from their agent's office or even the comfort of their own home, saving time on both the buyer and the agent's end.
Interactive features such as alternative styling options and displaying lifestyle scenes will be available to help buyers form a clearer picture of what their dream property would look like.
Augmented reality (AR) adds a digital layer to an in-person experience through the lens of a smartphone. You'll increasingly start seeing AR being used at live house visits to visualise different styling possibilities while you're at the property, helping create a more compelling vision of the home in the mind of the potential buyer, helping close the sale.
Blockchain technology
Some of the traditional pain points in real estate are the high costs, lack of transparency, lack of liquidity and transaction speed. With the rise of blockchain technology, this is all about to change.
Blockchain has several possible applications in real estate, the main being smart contracts and tokenization.
Smart contracts have the potential to remove friction in the transaction process by making the entire contract digital, eliminating the need for the middleman and speeding up the transaction. It also creates greater transparency as all information stored in the blockchain can be accessed by all parties. VPA solution ListReady uses digital contracts to sign up vendors online in less than 60 seconds.
Tokenization can make investing in property more achievable for everyday Australians through fractional investment, allowing buyers to own a portion of a property without the high upfront cost.
As a result, property investment will transition from an illiquid asset to liquid asset, with shares of a property being traded between parties.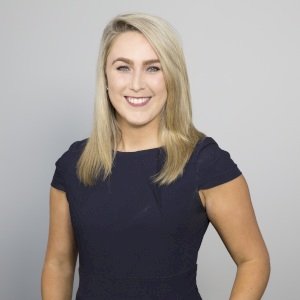 Emma Ryan is the deputy head of editorial at Momentum Media.

Emma has worked for Momentum Media since 2015, and has since been responsible for breaking some of the biggest stories in corporate Australia, including across the legal, mortgages, real estate and wealth industries. In addition, Emma has launched several additional sub-brands and events, driven by a passion to deliver quality and timely content to audiences through multiple platforms.
Email Emma on: [email protected]com.au