The recipient of the Major Independent of the Year, for four or more offices, has explained what led to its success at the recent REB Awards.
Last Thursday, 12 September, Coronis scooped up the gong for Major Independent of the Year – four or more offices.
Speaking following the win, managing director Andrew Coronis said the independent's recent success can be put down to a strategical approach over the past 12 months. 
"Throughout the year, we implemented many strategies that helped us achieve such great results within our business... I believe it is a testament to our team's hard work, dedication and creativity that brought Coronis to this level of industry recognition," Mr Coronis said.
"Our business continues to grow day by day as we implement new strategies to improve and complement our services.
"Over the past year, we focused on nurturing quality leadership by introducing five non-selling area leaders to support and mentor the team and help them grow on the personal and professional level."
Further, Mr Coronis said the team's adoption of new technology has helped pave the way for greater efficiency.
"We're also heavily investing in our CRM systems and software solutions to appeal to the current generation of buyers who prefer to use digital platforms as the main communication tool... it's proven to be effective, with more buyers coming to us online," he explained. 
"In addition to all our strategies, in mid-2018, we revised our pay structure to give our agents the freedom to pick their own path and work on the terms they feel comfortable in... which so far has worked great for our team who leverage this system to complement their lifestyle."
Mr Coronis added how proud he was of the team "who pulled through the challenging year for the real estate industry". The award win last Thursday follows a recent pick-up of the Diversity Major Independent of the Year win in June. 
"What an outstanding achievement... I couldn't be prouder of our team for doing such an incredible job in the challenging market conditions over the past financial year," he said.
"Having our efforts recognised by REB judges through the Major Independent of the Year and Diversity Major Independent of the Year awards is a remarkable accomplishment. 
"It's such an honour to have everyone's efforts recognised through this award. We're extremely proud and are really looking forward to what the current financial year has in store for us."
The REB Awards was held at The Star Sydney. 
Pictured: Tyson James and Mathew Crossley
ABOUT THE AUTHOR
---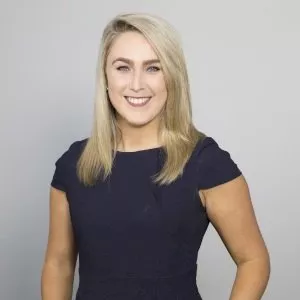 Emma Ryan is the deputy head of editorial at Momentum Media.

Emma has worked for Momentum Media since 2015, and has since been responsible for breaking some of the biggest stories in corporate Australia, including across the legal, mortgages, real estate and wealth industries. In addition, Emma has launched several additional sub-brands and events, driven by a passion to deliver quality and timely content to audiences through multiple platforms.
Email Emma on: [email protected]com.au