There are three qualities agents need to exude, which can be the difference between attracting clients and turning them away, according to one of REB's top 50 women in real estate.
Ranking 45th in the REB Top 50 Women in Real Estate 2019, Vicky Sayers said a focus on being kind, being useful to clients and being energetic are what separates successful agents from unsuccessful agents, noting that if you address those three things, the business will follow.
"We have a really clear culture and a culture statement within our team and within our office. And it's about being kind, being useful and being energetic. And if you can be those things to people, then the customer, whether it's going to be a buyer or a seller, is going to respond to that," the director of RT Edgar told host Tim Neary on Secrets of the Top 100 Agents podcast.
"So, my premise when I'm going out to an appraisal as such is not 'Will I win this business?'; it's 'Will I be able to connect with this person?' And whether I go and sell their home next week, next year, or the next five years, I've seen my role as being someone who's helpful, who can provide people with relevant information that's going to help them to make decisions about their real estate future and whether that's something they want to act on now or later, that gathering information."
Ms Sayers said having this approach has worked well for her from the get-go.
"It's communication, it's providing information, letting people know what to expect on how to get their home ready, what to expect when the photo is to be done, what to expect when they open for inspection, how we conduct the final inspection — all of those sorts of things so people are feeling well informed," she added.
"At the end of the day, it's about doing what you say you're going to do. If you do that, then people will respond to that, and you earn their trust."
For Ms Sayers, her goal is to provide an "uncomplicated service" and keep client expectations front of mind.
"Our mission statement ends itself with, 'We're providing an uncomplicated service'. We [agents] do this every day, but when people are selling their homes, they don't. Some do it more than others, but we need to make it uncomplicated. So [it's about] holding people's hands, letting them understand what the steps and the processes are," she said.
"We're very service-driven. So, I have a lot of people that work with me and so everyone has their role and there's just multiple touch points with the customer and making sure that we're there at every step of the way.
"We're there at every appointment, whether it's a building inspection, a valuer, photography. We get our vendors with us there at the final inspection. We're at the house, handing over the keys in settlement. We're not expecting them to do a lot of those tasks. We're there to help them along their journey."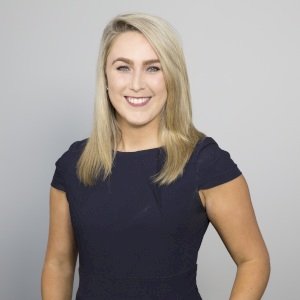 Emma Ryan is the deputy head of editorial at Momentum Media.

Emma has worked for Momentum Media since 2015, and has since been responsible for breaking some of the biggest stories in corporate Australia, including across the legal, mortgages, real estate and wealth industries. In addition, Emma has launched several additional sub-brands and events, driven by a passion to deliver quality and timely content to audiences through multiple platforms.
Email Emma on: [email protected]com.au