Ray White & Rural Livestock has hosted its annual muster, grabbing the attention of almost 200 of Australia's real estate agents.
The one-day conference was held at the Gold Coast, featuring economists, industry thought-leaders, elite agents and entrepreneurs as speakers.
Speaking at the event, keynote speaker and former Wallabies captain Stephen Moore discussed sovereign risk and political uncertainty worldwide affecting the industry.
"It's been dry and it's continuing to stay dry but we are optimistic that it will break. It's happened before and it will happen again," he said, before talking about the rise of "alternative meat products".
"A lot of people think it's a fad but we are seeing more supermarket shelves being stocked with plant based meats.
Mr Moore said the key to getting people to work in remote communities was for organisations to care about its people.
"You will always attract people to rural and remote and regional Australia if you are known as kind and good to your staff," he said.
Also speaking at the event, REA Group chief economist Nerida Conisbee said while many areas of Australia were affected by drought, many mining towns were seeing big improvements.
"The worst of the property market was January, when there was very little to be positive about but it all drastically turned around in May after the election," she said.
"Chinese buyer activity is at its lowest level ever in residential housing but not in rural where there's still a lot of interest.
"Agricultural and mining demand underpin the rural market - just have a think about the fall in demand for sugar cane now compared to the increase in demand for almonds.
"Trade wars can be a big benefit to many rural areas, along with improvements in transport and employment to a region.
"Look at Tamworth where prices are up more than 20 per cent in the last 12 months, while Townsville has experienced the toughest market in Queensland where prices are down 20 per cent since 2009. The western outback of WA is also down by 35 per cent, and it's also tough in Perth.
"We are starting to see positive conditions for example in Mackay prices are up 2.4 per cent, and nine per cent higher growth in rents in the last 12 months. Mining towns are back especially in Blackwater and Dysart."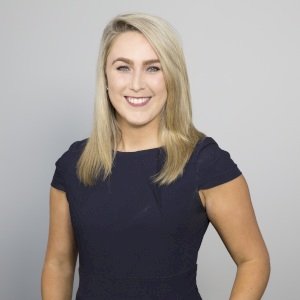 Emma Ryan is the deputy head of editorial at Momentum Media.

Emma has worked for Momentum Media since 2015, and has since been responsible for breaking some of the biggest stories in corporate Australia, including across the legal, mortgages, real estate and wealth industries. In addition, Emma has launched several additional sub-brands and events, driven by a passion to deliver quality and timely content to audiences through multiple platforms.
Email Emma on: [email protected]com.au