An agent with 16 years' experience has offered up her top tips for ensuring she's always front of mind when her past clients are looking to sell their homes.
Speaking on an episode of the Secrets of the Top 100 Agents podcast, Tanja Neven-Jones of OBrien Real Estate shared her way of doing real estate, including how she generates repeat business.
"I have been doing real estate for 16 years now, and I've got a huge repeat business of past vendors, past buyers... They go onto a very thorough client care program with me," Ms Neven-Jones told host Tim Neary.
"My clients will get at least six touchpoints a year, which is a physical gift, either a voucher, either a bucket full of lollies during Halloween, a Christmas bauble, a Valentine's Day voucher... whatever it might be.
"On top of that, they also get a yearly 12-month appraisal pack. So, it's a phone call to say, 'Hey, congratulations, it's been four years since you purchased your property. Here's an updated report. Have you done any works to the home? Because I'd love to come out to make sure that report is accurate.' So, I'm always touching base with people. On top of that, they get a quarterly newsletter from me with any relevant information."
In addition, Ms Neven-Jones said she makes sure to notify her clients of any opportunities available in her market scope.
"They'll get a phone call from me if there's a new listing in their street that is relevant again to them. They'll get an invitation to an auction or an open for inspection. Plus if they're still in the buyer category, which most people do like to be informed of any new listings that come up... They're always keeping an eye out on the market. So lots and lots and lots and lots of touchpoints with me," she explained.
"I think that the difference between me and my competitors is when I sell somebody a home, they do not go into a witness protection program. They become a client for life. There's nothing worse than driving around, seeing somebody sell their home, and you sold to them that property. There's nothing more devastating. That happened to me early on in my career, and I promised myself that I would do everything in my power that that's not to happen."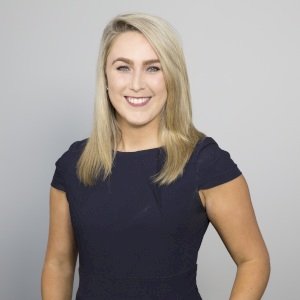 Emma Ryan is the deputy head of editorial at Momentum Media.

Emma has worked for Momentum Media since 2015, and has since been responsible for breaking some of the biggest stories in corporate Australia, including across the legal, mortgages, real estate and wealth industries. In addition, Emma has launched several additional sub-brands and events, driven by a passion to deliver quality and timely content to audiences through multiple platforms.
Email Emma on: [email protected]com.au