Real estate agents have not come out well in this year's ethics index, as their profession has been seen as one of the most unethical.
The Governance Institute of Australia's report surveyed more than 1,000 people from various political and socioeconomic backgrounds.
The results were not favourable to real estate agents, as the profession ranked just above federal and state politicians.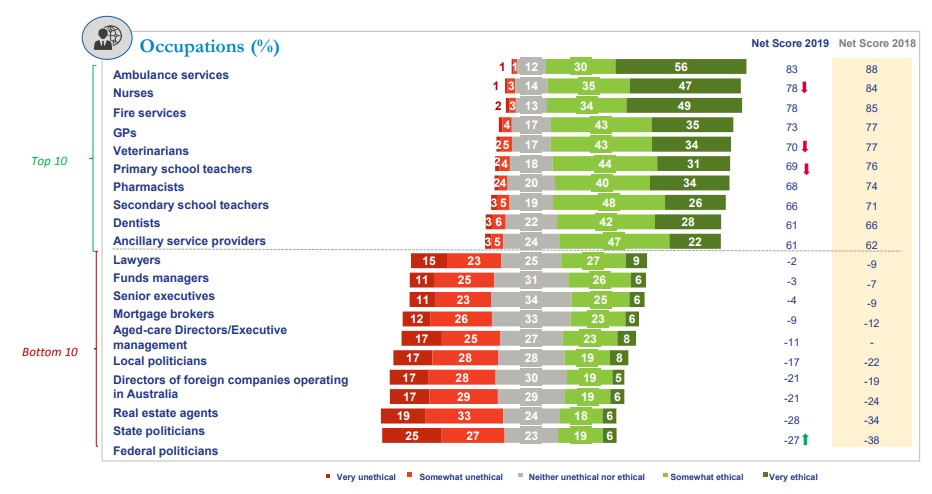 When it came to the business section, real estate agents had the lowest ethical score, 25 per cent, and the highest unethical score, 46 per cent.
Lawyers edged real estate agents to be slightly more ethical, at 36 per cent, with an unethical score of 38 per cent.
The Real Estate Institute did not come out well in this report. It was ranked as one of the most unethical organisations, only above the Construction Forestry Maritime Mining Energy Union.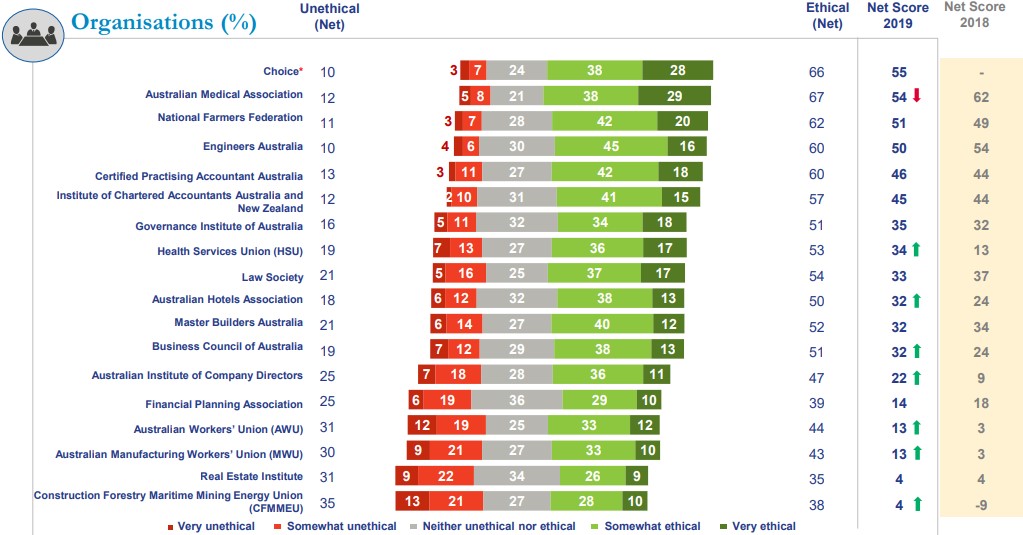 "It seems that one of the biggest topics of conversations at the moment is around trust and ethics," Governance Institute of Australia CEO Megan Motto said.
"Trust in our institutions, our organisations, and in particular around the ethical conduct of us as a society."
The industries who came out on top include farmers and agriculture, with a 63 per cent ethical ranking, followed by restaurants with a 60 per cent score.
The profession viewed the most favourable is the emergency services, with ambulance services, nurses, fire services, GPs and veterinarians all ranking at the top of the chart.