Whether you're relatively new to the industry or a real estate veteran, the topic of vendor paid advertising is unlikely to be your favourite part of a listing presentation.
While research consistently shows that a solid investment in advertising generates greater exposure and delivers a faster sale and higher sale price, many agents find discussing VPA with potential vendors somewhat challenging. 
Experienced agents know that a strategic approach to vendor paid advertising provides numerous benefits for both agents and vendors, such as:
puts the property in front of as many potential buyers as possible 

attracts more qualified buyers

generates competition

reduces the amount of time a property is on the market for

delivers a stronger sales outcome 
However, asking a vendor for thousands of dollars as soon as they've signed your sales authority — and before you've delivered any real value — can be contentious, and a real stumbling block in building a relationship of trust. 
While most agencies are unable to wear the significant cost of VPA across their total portfolio of properties for sale, some agents will agree with their vendor to split or stagger the cost of VPA throughout the sales campaign. This provides a great vendor experience, with no requirement to pay for marketing upfront, but it has negative implications for the agency's cash flow and profitability. 
In recognition of this challenge, funding providers have recently launched products to help real estate agents transform their approach to vendor paid advertising. Designed to remove the need for vendors to pay for VPA in full at the outset of a sales campaign, funding providers allow agents to design and execute tailored marketing campaigns where payment for marketing isn't required until settlement. 
Underspending on marketing has been shown to be a false economy. Your vendor may "save" $5,000 by opting for a print-only campaign, but this decision could cost them tens or hundreds of thousands of dollars in the final sale price they achieve for their property. Giving vendors the option to postpone payment of their advertising spend until the sale is settled generally makes them far more receptive to being shown the value of — and investing in — an integrated marketing campaign.       
With most VPA funding solutions, agents can access funds within 24 hours of the sales authority being signed and begin the advertising processes immediately, without worrying who will be funding the marketing. 
By removing this financial barrier — which is often a major hurdle in both securing the listing and gaining your vendor's trust — you can design the right campaign for your vendors, focusing on the marketing efforts that you know will deliver results, rather than seeking to keep advertising costs down.
By Justin Steer, CEO, Commission Flow and Campaign Flow
ABOUT THE AUTHOR
---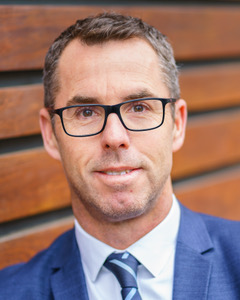 Justin Steer is CEO of both Commission Flow and Campaign Flow.
Both companies were founded with a vision to change the way Real Estate Agency Principals access the finance they need to grow, with an innovative, secure and flexible approach.
Justin has been an active participant in the real estate industry for nearly 25 years.  
In his spare time, Justin can usually be found swimming, cycling or running as he prepares for his next Ironman event.