Not every family is lucky to have a Christmas with toys under the Christmas tree for kids to unwrap on the 25th, which is why one Queensland agency is giving back.
Three million people are living in poverty in Australia, according to ACOSS, and Coronis wanted to make sure there were wrapped gifts for kids to rip into this holiday.
The agency reached out to its clients and team across 24 offices and managed to collect 1,000 toys and books for The Smith Family.
Coronis has supported The Smith Family's toy and book appeal for many years, as the charity works hard to give children the best chance at a better future and to break the poverty cycle.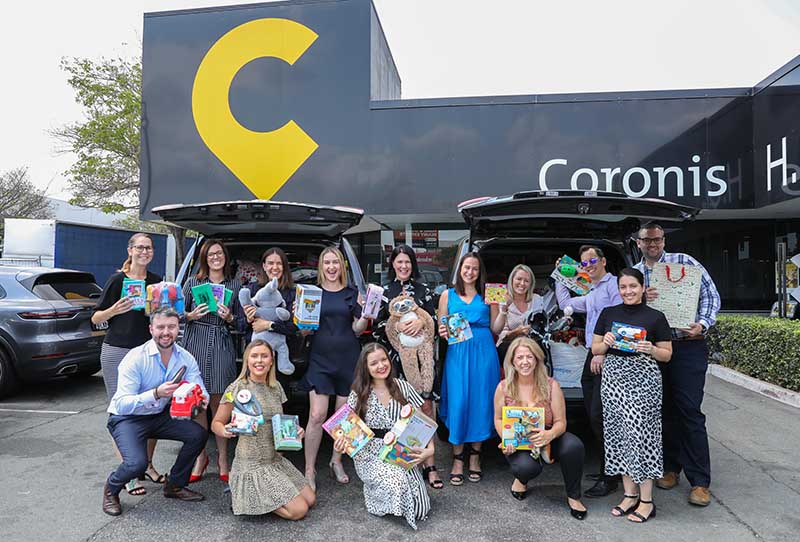 The not-for-profit believes completing school gives young people the best chance at life, its Queensland general manager, Alan Le May, said.
"So this Christmas, the best gift you can give is to change the course of a child's life by helping us to support them," Mr Le May said.
"While the focus of our work today is firmly on helping children by supporting their education year-round, it's still a priority for us to see them included at Christmas and receiving a gift."
Coronis backed this charity as it is an effective way for the agency to give back to the community that has supported them throughout the years, property management director Jodi Ford said.
"This cause means so much to us, so we wanted to bring our family together to help spread the joy of this wonderful season. It is heartbreaking not to be able to give a gift to a child on Christmas, and we did everything in our power to give back what we can."