Darwin's median house price peaked at $578,825 back in May 2014. The slide since then ended in June 2019 when the median house price sat at $454,623, meaning a quarter of its value was slashed over the five years since its peak.
Over the last few months, Darwin's median house price has climbed a smidge to now sit at $460,000.
Darwin has Australia's most affordable capital city median house price. Sydney's median house price is $920,000 (twice as expensive as Darwin), while Brisbane is $559,000, Hobart is $494,000 and Perth is $482,000.
In the back half of 2019, national stimulation in the form of a return to more sensible credit supply and interest rate cuts is providing oxygen to redress early years of real estate suffocation.
Darwin will obviously continue to benefit from this stimulus, along with the federal government's fantastic First Home Loan Deposit Scheme.
Propertyology is not anticipating a rapid bounce in Darwin property prices, but we do consider the market to be safe for those contemplating participation.
We feel that the downward momentum in Darwin's property market has halted. The relative affordability of Darwin real estate and high yields (for investors) provide a solid floor.
All things being equal, the future trajectory for Darwin is more likely to be up than down, although the rate of growth is expected to be mild compared with other capital cities.
When Darwin was at its peak in 2014, it was the second most expensive of Australia's eight capital cities, behind only Sydney.
Over the 11 years ending 2012, Darwin produced nine years of double-digit price growth. No other Australian capital city has come remotely close to ever producing a run as strong as that.
Darwin will have years of prosperity again at some stage.
But, for the time being, Darwin's number one priority should be a sustainable economic development strategy, which must include national support.
Propertyology has always felt that Darwin has several unique characteristics and much untapped potential.
By Simon Pressley, Propertyology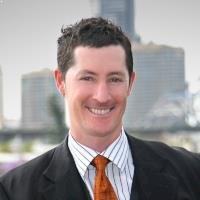 Simon Pressley, the managing director of Propertyology, is the three-time Australian Buyer's Agent of the Year and was inducted into the Australian real estate Hall Of Fame in 2015.
Simon is passionate about helping everyday Australians build a more sustainable lifestyle through making astute property investment decisions. He is renowned for challenging conventional wisdom to help people have a smoother journey to a better destination.
A strong lateral thinker and a thought leader, Simon spends several hours every day studying the property economics of Australia's towns and cities. His strong and passionate opinions are often featured in the media.