A property market expert has provided insight into what landlords should consider if they plan to renovate properties interstate.
 Answering listener questions on a recent
episode of The Smart Property Investment Show, Pure Property's Paul Glossop outlined some key advice to investors renovating a home when they live in another state.
"Right now we've got 11 or 12 renovations on the way for clients as we speak in three different states. So to put it bluntly, we do it in a way that we need to make sure that not only are we experienced in it, but [that we] also understand that every single state or city is going to have nuances as far as what the rates of certain tradies services actually are," Mr Glossop told host Phil Tarrant.
"Long and short, if you're doing it yourself interstate without any knowledge and relying on your property manager, I can guarantee you that you are going to get a subpar job, and there's going to be something that'll come up that'll cost you more money and take more time.
"It's something that shouldn't be taken lightly, because you can most certainly get taken for a ride. That's something that we're extremely staunch on [when] we're going after a renovation job – that we know exactly how to arrange it, who to coordinate with, what it should cost and how long it should take."
A key consideration to factor in renovating decisions is to understand the reasons why you're doing it in the first place, Mr Glossop said.
"The first thing we've got to figure out is: What's the objective?" he said.
"[For example, if] you're holding this property for 10, 15, 20 years-plus and it's got some sort of intention to say it's a 'buy and hold', then for us, first and foremost, if we're trying to increase value, it's very, very difficult in this lending environment to go and do a renovation or a 'lipstick on a pig', for lack of a better term, to then say the bank that the property is worth 50 grand more than what you paid for it, because you've painted walls and put some new light fixtures in. It just doesn't go that way anymore.
"The reality is if someone's increased value, a renovation, unless you go on full-scale extension or gutting out, it's very hard to figure out how to add value. So, if the intention is to add value, we're usually very probably a little bit apprehensive to say that's a bonafide strategy in this current market in any state right now."
That being said, there are some sound reasons investors should look to renovate, according to Mr Glossop.
"If we're looking to a) increase rentability or b) increase rent value, or ideally both, that's when we just try to say, 'Look, our job is to [bring] it back to the bare minimums', rather than say, 'Yeah, it could do with a full renovation'.
"Most houses in this country could do with a full renovation, and that's why people need to treat it with saying 'What is going to get me more rent and a tenant for a longer period of time at the least amount of money that I have to spend in the quickest time possible?'
"That's kind of where we always start every discussion and then go through it to say: What is the bare minimum? Quote up the bare minimum, get it done in a way that's going to be reliable at the correct price, as well as coordinate access and coordinate the property to be back on the market for rent as soon as possible. That's pretty much the top of the funnel."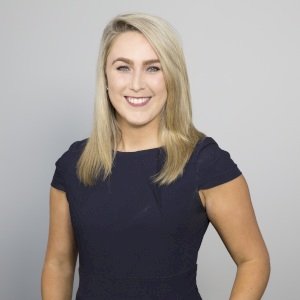 Emma Ryan is the deputy head of editorial at Momentum Media.

Emma has worked for Momentum Media since 2015, and has since been responsible for breaking some of the biggest stories in corporate Australia, including across the legal, mortgages, real estate and wealth industries. In addition, Emma has launched several additional sub-brands and events, driven by a passion to deliver quality and timely content to audiences through multiple platforms.
Email Emma on: [email protected]com.au