Homes, equipment and livelihoods were lost to the Adelaide Hill's bushfires, which motivated agents to band together to help those left in disarray.
The team at Harcourts Adelaide Hills were personally affected by the bushfires.
One of its employees almost lost her father, who is still fighting for his life with burns to 60 per cent of his body. Her parents also lost property, but she was slightly more lucky across the road where her home is, as she only received damage.
The flames ravaged another property, destroying sheds and fields, which not only caused damage, but it stole the family's livelihood.
The fires also brushed Harcourts Adelaide Hills principal Kimberley Shorland mother-in-law's property. Fortunately, they managed to save the house and stables, but fences and farm equipment were burnt.
The personal stories and the damage the fires caused motivated the Harcourts team to come together and have a working bee where they would knuckle in and clean up the mess.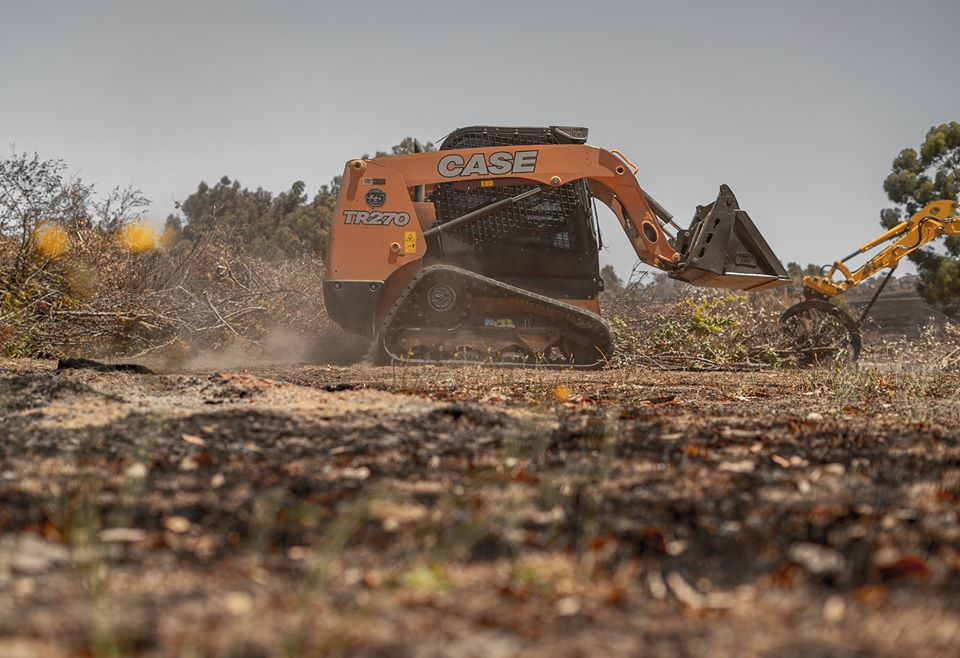 They gathered at the parents' property of sales consultant Sam Oborn in Charleston, South Australia, to start the cleanup process.
"All the fencing needed to have the wire pulled out and rolled up," Ms Shorland said. "We organised big machinery to organise the wood and put it in a pile for a winter burn."
When they first arrived, they were lost of where to start.
"Looking at the devastation was overwhelming," she said. "Knowing where to start was the hard part."
With so many hands, it took a lot of coordination, as people from Harcourts Collective and the SA state team also lent a helping hand.
"We had about 35 people from Harcourts there to help. Then the army turned up," Ms Shorland said.
The army was working their way through properties affected by bushfires in Adelaide Hills and spent two days at each clearing trees and fences.
"It's pretty dirty work," she said.
"So many hands on deck made for a lot of lighter work."
The family reckon that is they were left to clear the land themselves, the amount of work they achieved as a group in one day would have taken them five years.
Although we are aware of the devastation from the images we see on the news, Ms Shorland believes you can not mentally prepare yourself for the destruction.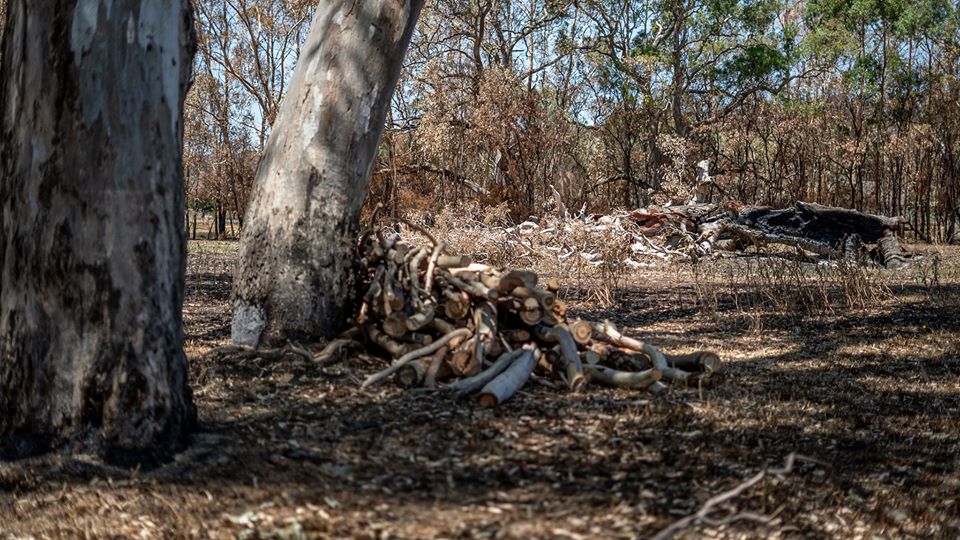 "I don't think you are mentally prepared until you visit the site and that is what a lot of people appreciated, getting in there and working on it first hand," she said. "It is different from seeing it on the news. You think you know what it's like, but you don't know what it's like until you get there."
The day after the working bee, Ms Shorland had members of her team contact her and say how the clean up had helped with their healing following the bushfires.
"They thought it was quite healing to go out there and helping someone else."
Although not everyone in the local Harcourts team was not able to physically clear the charred land, they all played a part on the day.
Many of them brought packs of water and provided food.
Ladies made sandwiches and baked slices to feed the workers. They had so much leftover they were able to supply the army troops as well.
For those farmers who lost the tools of their livelihood, the Harcourts team have a bin where people can donate new and old tools to replace those that were lost.
They have a storage area at Oakbank racecourse, and when they have enough tools, they will open it up so affected farmers can come and help themselves to tools they need.
"People are giving anything and everything," Ms Shorland said. "We have had some vices, whipper snippers, spanners, shovels, even a bar-b-que set."
"Lots of these people had anything in their shed, and they were too busy trying to save their homes that everything in their shed was genuinely destroyed.
"There were a lot of tools that have been lost."
The tool run is a way for people to help who can not afford to donate money.
"They could go through their shed and see what they have a double-up of and bring it in," she said.