Di Jones has bolstered its artificial intelligence capabilities in a bid to enhance the real estate experience in the eyes of consumers.
Effective immediately, the real estate network has launched what it dubs a world-class digital assistant, enabling it to provide "responsiveness, consistency, reliability and relevance at an unmatched level".
"We conducted an internal project to gain unique market intelligence into a buyer's real estate journey. Over 1,000 agents were contacted and we found the average response time was 42 hours, and 22 per cent of enquiries went unanswered," Di Jones chief executive officer Rob Ward commented on the launch.
"Armed with these advanced analytics and rich quantitative data, our corporate team worked with innovation experts and in-house information technology specialists to develop a solution.
"Stage one of this solution has now been rolled out across all eight offices, launching our digital assistant powered by world-class artificial intelligence. This technology has its own natural language processing."
Mr Ward added: "Responding to all our portal and website enquiries within four minutes, this technology enhances our customer search and sell experience by tailoring responses to answer the specific question asked."
In addition to these capabilities, Mr Ward noted the digital assistant is also equipped with the ability to identify opportunities for agents when they arise in the CRM platform. The add-on, Mr Ward said, helps to take the guesswork out of prospecting, leading to "more personalised phone calls, with exceptional lead generation opportunities".
"We know that if we provide a good experience, our clients are more likely to provide us with relevant information that will enable us to share meaningful content with them," Mr Ward said.
"Combining information from our CRM and marketplace data, our digital assistant identifies hyper-personalised reasons for agents to call such as new listings in a customer's street or recent sales. These qualified leads take our agents into their own league of prospecting.
"Our digital assistant enables our agents to outpace competition by winning with speed to leads and setting the benchmark in the industry for response time.
"This allows our agents to be customer-facing, focusing on fostering relationships and providing meaningful search and sell experiences for families across the regions [where] we operate."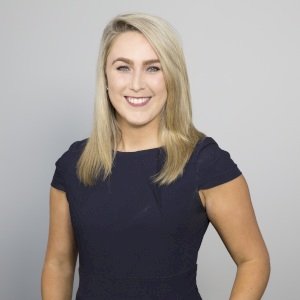 Emma Ryan is the deputy head of editorial at Momentum Media.

Emma has worked for Momentum Media since 2015, and has since been responsible for breaking some of the biggest stories in corporate Australia, including across the legal, mortgages, real estate and wealth industries. In addition, Emma has launched several additional sub-brands and events, driven by a passion to deliver quality and timely content to audiences through multiple platforms.
Email Emma on: [email protected]com.au