Hobart has come out on top in new data analysis that also showed that nationwide, almost nine out of 10 property resales over the September 2019 quarter sold for more than they had done previously.
CoreLogic's Pain and Gain quarterly report found that Australia-wide, property resales for the quarter delivered gross profit of $18.7 billion to property sellers.

Overall, CoreLogic found that Hobart sellers were the most likely to boost their profits from sales, with 98.1 per cent of properties selling for a profit.
Regional Tasmania also fared well, with 96.4 per cent of sellers receiving positive returns on their initial investment.
Explaining the strong Hobart results, CoreLogic head of residential research Eliza Owen said the city had "experienced particularly large capital gains over the past five years, and this has translated into exceptionally strong results for resellers of both houses and apartments during the past quarter".
Not only a boon for owner-occupiers, CoreLogic said the Tasmanian housing market also provided a boost for investor owners, who are typically more likely to sell at a loss than owner-occupiers.
Ms Owen commented that "when it comes to generating a profit for the seller, owner-occupied properties have outperformed investment properties in all markets except for Hobart and regional Tasmania".
She highlighted how "over the September 2019 quarter, 98.8 per cent of investment properties resold in Hobart were profitable compared [with] 98.0 per cent of owner-occupied dwellings".
This was far higher than national figures, which showed 88.9 per cent of owner-occupied properties resold for a profit compared with 83.4 per cent of investor-owned properties.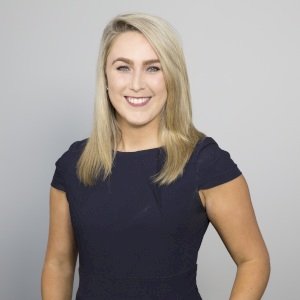 Emma Ryan is the deputy head of editorial at Momentum Media.

Emma has worked for Momentum Media since 2015, and has since been responsible for breaking some of the biggest stories in corporate Australia, including across the legal, mortgages, real estate and wealth industries. In addition, Emma has launched several additional sub-brands and events, driven by a passion to deliver quality and timely content to audiences through multiple platforms.
Email Emma on: [email protected]com.au