Proptech has a range of benefits, and Managed co-founder and director has shined a spotlight on how investors can reap the benefits of proptech.
"Successful investing in property is a process," Nick Bouris said.
"It doesn't end with the purchase – it's buying, it's managing and selling.
"For each part of that process, you're generating a return or money that contributes to your overall return and there's great technology to utilise at each stage."
1. Buying
For the first stage of the property investment journey, Mr Bouris encouraged investors to utilise listing portals to get all the information they need to build an investment thesis, which can consequently help negotiations with the agent.
"Make sure you understand what the original purchase [amount was], what the price guide is now and whether or not that lines up with how the suburbs [have] been growing over the past number of years since they bought the property."
2. Managing
According to Mr Bouris, managing is often the part of the property investment process that's most forgotten about.
"Whether you're self-managing or using an agent, make sure whoever is managing the property is using good software," he advised.
"Make sure they're getting you a good rate on your rental, make sure the property isn't sitting there vacant between tenancies and make sure their costs are staying low and they're not just spending tonnes of money on getting things fixed just because they're being lazy and not creating enough competitive tension with all the tradespeople – using marketplaces, etc, is important for that.
"And the fourth part is making sure that the cash flow keeps rolling through – that they're not sitting on your money in a big trust account for ages and ages."
3. Selling
When it comes to the third part of the property investment process, i.e. selling, Mr Bouris advised investors to consider the intel they have right in front of them to achieve the best end result.
"Use tools, whether it be RP data, realestate.com.au or Domain – whatever it is – to sanity check the price your agents are putting on the property," Mr Bouris said.
This can also help investors make sure they've picked the most appropriate agent for the job or whether there are others out there that are more aligned to the investor's vision, he said.
Managed was created with this three-stage approach in mind, according to Mr Bouris.
"We created Managed App because we wanted to add value to grow agencies, sure. But we also wanted to shine a tech light on the middle part of the equation. Often people just chuck their keys to an agency and forget about the place until it's time to sell. You need to be flogging that horse, for lack of a better term, the whole way through maximising your yield, reducing vacancy, keeping costs down and maximising cash flow until eventually you sell the place.
Going forward
In terms of trends to look out for in the proptech market, Mr Bouris advised investors to expect tools that better informs investment decisions, automates process and augments the conversations one has with industry professionals.
"Also, expect a greater connection between the professional services that are adjacent to each-other," Mr Bouris said.
"One example I think we'll see is greater portability of financial information and connection to property information. We'll see property management and sales applications feeding property finance - you won't need to provide a mortgage broker with tonnes of paper documents.
"A living credit profile against you and your portfolio will be accessible by lenders, they'll know exactly what kind of income you generate from job and portfolio, they'll know exactly what kind of equity you have in your porfolio based on repayments and market valuations being generated by listing portals and they'll know your credit score from APIs of all the big credit agencies."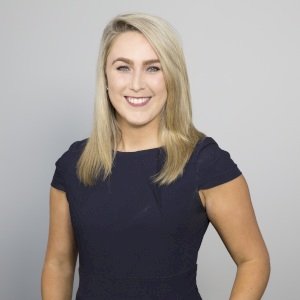 Emma Ryan is the deputy head of editorial at Momentum Media.

Emma has worked for Momentum Media since 2015, and has since been responsible for breaking some of the biggest stories in corporate Australia, including across the legal, mortgages, real estate and wealth industries. In addition, Emma has launched several additional sub-brands and events, driven by a passion to deliver quality and timely content to audiences through multiple platforms.
Email Emma on: [email protected]com.au