A property management company that failed to lodged tenancy bonds on time and kept records that had false dates has been fined $80,000.
Queensland-based Asset Realty Pty Ltd was fined $80,000 by the Mandurah Magistrates Court on 11 February 2020.
It comes after the court found that the company had accepted bonds from eight tenants but had failed to lodge them with the Bond Administrator as soon as practicable, or within 14 days, as required by the Residential Tenancies Act.
The company was also convicted of eight charges of failing to maintain full and accurate trust account records relating to the dates of the bond lodgements, according to a statement from the Consumer Protection.
"Asset Realty Pty Ltd collected the security bonds totalling $10,480 from the eight tenants between March 2017 and December 2017 but failed to lodge them with the Bond Administrator within the required time. In many cases, the bonds were lodged up to eight months' late. However, the dates recorded in the company's records falsely showed that the bonds were lodged on time," the statement read.

"The tenants lived in Meadow Springs, Secret Harbour, Singleton, Baldivis, Ellenbrook and Alkimos. The court also ordered the company, whose directors are all based in Queensland, to pay $536.50 in legal costs."

Commenting further on the decision, Commissioner for Consumer Protection Lanie Chopping said the size of the fine reflects the gravity of the agency's careless handling of tenants' bond money.

"This is one of the highest fines ever imposed in a Consumer Protection case brought before the courts, which shows how serious the Magistrate regarded these offences," Ms Chopping said.

"Failing to lodge bonds on time is serious enough, but for a company to then have false entries in their trust account records just makes a bad situation worse.

"The huge fine imposed in this case should act as a warning to all real estate agents and property managers to lodge their bonds on time on every occasion and to ensure that their record-keeping, particularly relating to their trust accounts, is up to date and accurate."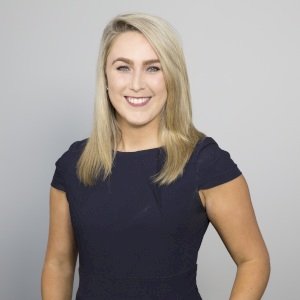 Emma Ryan is the deputy head of editorial at Momentum Media.

Emma has worked for Momentum Media since 2015, and has since been responsible for breaking some of the biggest stories in corporate Australia, including across the legal, mortgages, real estate and wealth industries. In addition, Emma has launched several additional sub-brands and events, driven by a passion to deliver quality and timely content to audiences through multiple platforms.
Email Emma on: [email protected]com.au