Vendor happiness is on the rise, with a drastic increase in the percentage of vendors satisfied with the sale of their property, a survey has found.
The latest survey from RateMyAgent had more than 40,000 respondents, and it found net happiness across Australia was at 41 per cent in December 2019, up from 20 per cent a year earlier.
The increase in satisfaction was linked to the recovery in the Melbourne and Sydney markets, where satisfaction rates were up to six times higher.
"Our Price Expectation Report shows just how far the property market has recovered, with happiness doubling in the year nationally, strong gains in metro areas and a surging Victorian market leading the charge. As we look to the year ahead, there are plenty of reasons for optimism," RateMyAgent CEO Mark Armstrong said.
Victoria led the charge, with vendor satisfaction at 55 per cent in the last quarter, followed by Tasmania at 51 per cent.
"Buyers in Victoria are excited. Melbourne has the second highest median house price in Australia and this is causing buyers to venture to Melbourne's fringes — something which is undoubtedly accelerating growth in these areas. Here, buyers have so much more opportunity to purchase a quality home for a fraction of what they would otherwise be paying," Leading Real Estate's Adam Sacco said.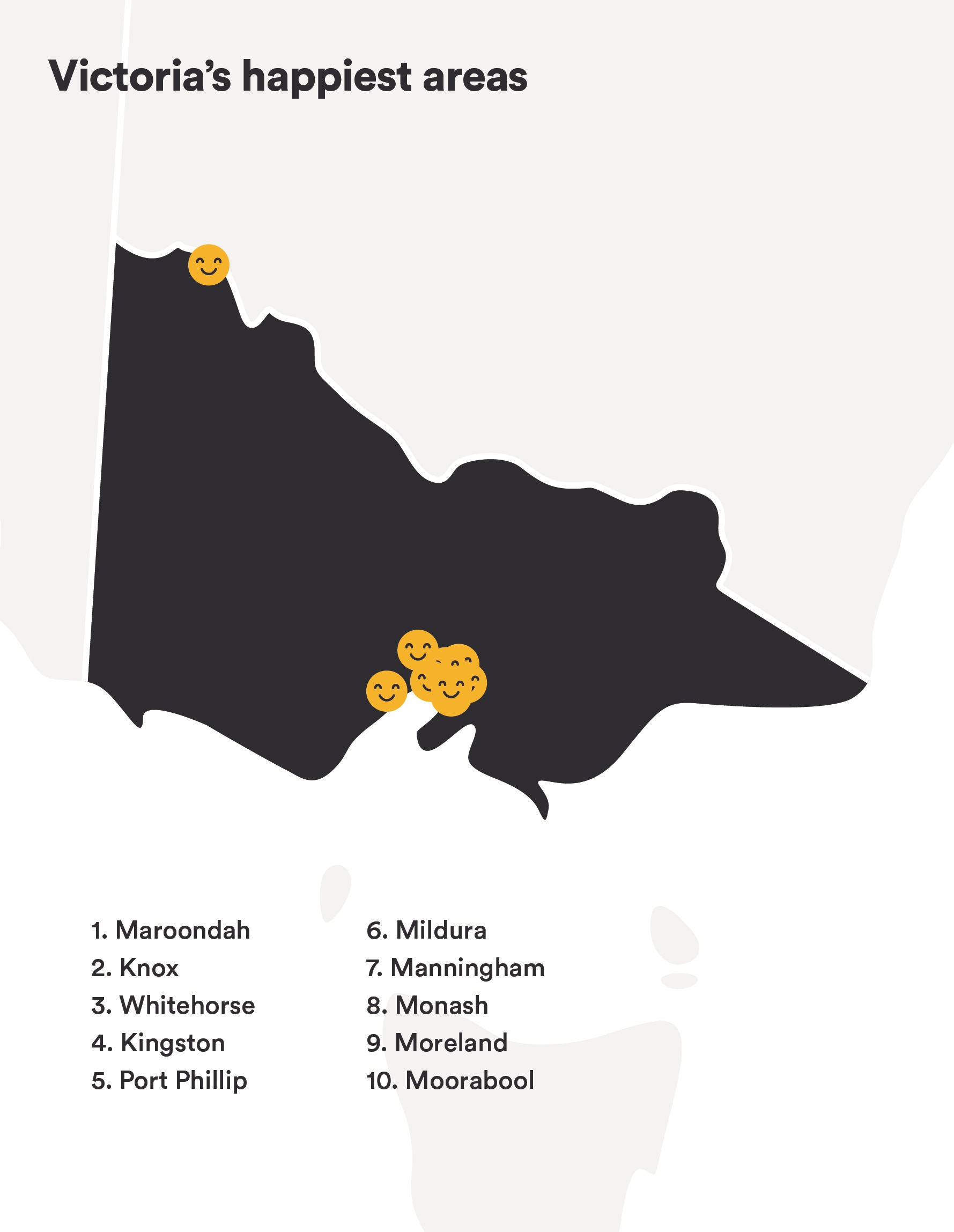 Victoria dominated the top 10 happiest areas list, with six locations, including Southern Melbourne coming in at number one at 68 per cent satisfaction; followed by The Mallee, Victoria, at 62 per cent; and Eastern Melbourne at 60 per cent.
However, when it came to the least satisfied vendors, Queensland held five places at the bottom of the list.
Far north Queensland was the least happiest area, with only 15 per cent satisfaction; things were slightly better in Peel, WA, and Wide Bay-Burnett, Qld, at 19 per cent satisfaction, followed by Central Queensland at 21 per cent.