The charred land that was blackened by bushfires across the country created an image of grief, hardship and sorrow. But with the flames now out, new life has started to rise from the ashes.
The iconic tree that became the poster child of the real estate industry's bushfire appeal, Beyond the Bricks, has started to reveal new life.
The tree was on Ray White Woodside owner Angus Campbell's property in the Adelaide Hills, and it was charged at by the flames as they moved across his property.
An arborist has estimated the tree could be up to 700 years old, and despite being torched by an inferno, it has held onto life and sprouted new stems.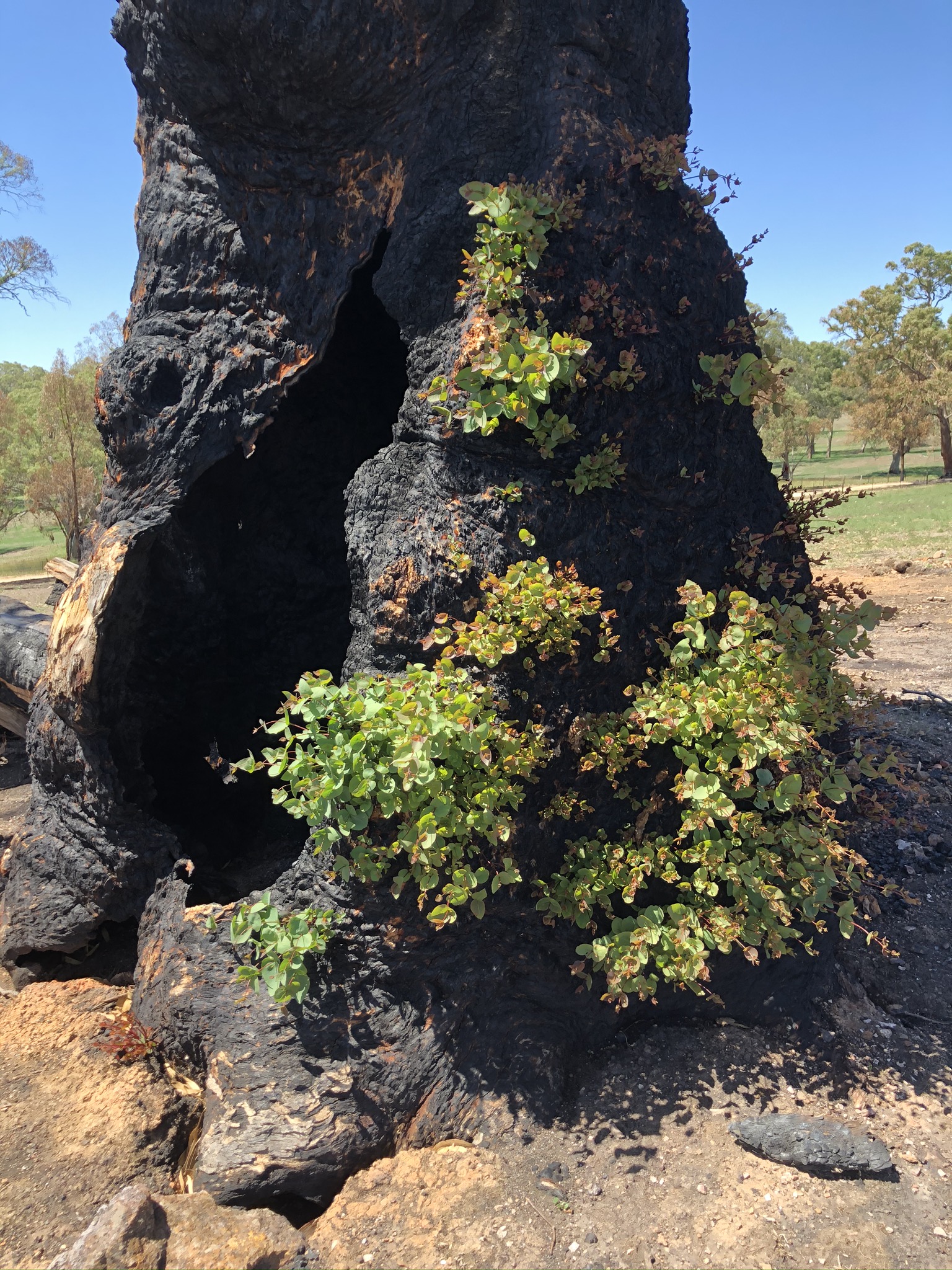 "The new shoots are developing, they are getting bigger every day and the arborist came and had a look at the tree and suggested that we sculpt the tree as opposed to take it down — which I liked the idea of," Mr Campbell said.
The life injected into the ancient tree is a metaphor for the resilience of the people impacted across the Adelaide Hills as they begin their long journey to restore what was lost.
"Rebuilding across the Adelaide Hills in the fire-scarred area is a very long process for a lot of people; it takes people a long time to take stock of the damage that occurred," he said.
"That process for me personally is still ongoing — so the rebuilding is not instantaneous, the fire is instantaneous and the fire is an event that rips through quite quickly, but it's the aftermath with any natural weather event that takes some time to rebuild."
Mr Campbell managed to save his home before Christmas, but the rest of his property did not come out as well. As a result, he will not have cattle on his farm this year, and his focus is on protecting his home from future fires.
"We'll push the grass out, so the perimeter of our home currently has a lot of lawn, but if we push it out even further it will give us more protection in the future," he said.
While there is a lot of focus on the physical damage and restoration, Mr Campbell stressed there needs to be just as much focus on mental health support.
"Having seen what's happened to some homes, in particular, some of them have been burned to the ground — those people need support now more than ever before," he said.
"But also I think that the support that's available means that they are reaching out to those networks and perhaps being recognised as people in need.
"Any children exposed to the fires will need help, without a doubt — they won't know that yet, but I think as time goes on, they will need some support."