A new white paper has offered insight into how agents can reap the benefits of digital marketing channels — and what they should be wary of.
The white paper, Digital Marketing in Real Estate: A guide to better ROI, has been produced by ActivePipe and explores the necessity of digital marketing in today's age.
"As with almost every sector in the economy, the real estate industry has had to shift its marketing activities online to reliably reach customers. While many still utilise offline channels like direct mail, television and billboards, it's becoming more difficult to justify the spend without a measurable return on investment (ROI)," the report noted.
Not all channels are created equal, the report found, with ActivePipe highlighting the pros and cons of the three main channels currently used by real estate agents.
1. Pay-per-click (PPC) advertising
"PPC advertising fits into the interruption marketing category and is a common tool used to generate leads," ActivePipe said.
"As the advertiser, you pay for every click that your ads receive. Google AdWords is the traditional example of PPC advertising; however, it is common practice on social channels as well."
Pros:
According to ActivePipe, a key benefit of PPC is its speed and efficiency.
"PPC can get you to the top of search engine results pages (SERPs) immediately, so your brand is placed front and centre for anyone searching for keywords relevant to your ad," it said.
Cons:
On the opposite end, PPC is not cheap, ActivePipe explained.
"Unless you have deep pockets, you cannot keep PPC running at all times. It is a costly exercise and you may need to bring in an expert to be competitive. This tactic generally broadcasts a defined promotion to a large audience, making it difficult to personalise your message," it said.
2. Email marketing
As noted by ActivePipe: "Email marketing allows you to send emails to lists of contacts who have opted in to receive communications from you. This is a form of permission marketing, and is the most common way real estate agents keep in contact with their database."
Pros:
Email marketing is a good digital marketing tactic provided you want to get your message "in the inbox of people who have already decided that they want to hear from you", the ActivePipe white paper noted.
"Email marketing tools today allow you to gather valuable information on your prospects based on the way that they interact with your emails, meaning you can learn and tailor communication to optimise for better conversion rates."
Cons:
Unfortunately, one size doesn't fit all for email, according to ActivePipe, who noted personalisation in email marketing is crucial to its ROI success rate.
3. Social media marketing (SMM)
Research shows 84 per cent of real estate professionals use social media marketing.
"More than just a place to post ads to promote listings, agents are using social media to build a personal brand, share posts, network and stay in touch with their local community. It is a combination of both interruption and permission marketing," ActivePipe said.
Pros:
"For those with broad networks, social media marketing can be a great way to amplify their personal brand, communicate en masse and stay top of mind for people who are in real estate mode," according to the white paper.
Cons:
Meanwhile, it is worth noting that developing a strong social media strategy requires a significant time investment.
"It offers diminishing returns for those without a defined strategy or valuable content to share. Social media metrics focus mainly on engagement, making it difficult to truly measure ROI," ActivePipe said.
ABOUT THE AUTHOR
---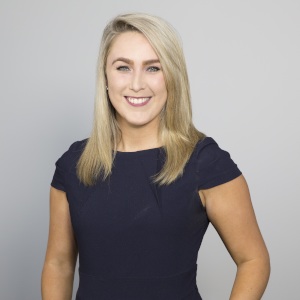 Emma Ryan is the deputy head of editorial at Momentum Media.

Emma has worked for Momentum Media since 2015, and has since been responsible for breaking some of the biggest stories in corporate Australia, including across the legal, mortgages, real estate and wealth industries. In addition, Emma has launched several additional sub-brands and events, driven by a passion to deliver quality and timely content to audiences through multiple platforms.
Email Emma on: [email protected]com.au