Real estate agents across Australia have spoken out about the government's recent move to ban in-room public auctions and open house inspections.
On Tuesday, 24 March 2020, Prime Minister Scott Morrison confirmed that from midnight on Wednesday, 25 March 2020, a series of new restrictions are to be applied as part of the government's efforts to combat the spread of COVID-19 on Australian shores.
"In the retail space, auction houses, gathering together in auctions rooms, that can no longer continue," the PM said.
"Real estate auctions and open house inspections, that cannot continue."
Following the news, a number of real estate bodies reached out to REB to offer their perspective on the crackdown.
Here's what they had to say.
Ray White
For Ray White Group managing director Dan White, the changes announced by Prime Minister Scott Morrison are appropriate given the current climate.
"While these restrictions will no doubt provide us with some challenges, we view them as necessary to face the current crisis and welcome the opportunity to continue to support the many Australians who rely on us to support them in renting, buying, selling and managing their homes. We are well prepared to do this," Mr White said.
"No other restrictions were announced for either property management or sales businesses, subject to other restrictions on physical distancing and hygiene.
"The key message to take away is that all real estate onsite and in-room auctions and open house inspections will be cancelled as of Wednesday night, but our members will still be able to host virtual property tours, private inspections and online/digital auctions, as we have been encouraging.
"We can take heart from the statement that 'all workers in the economy are essential' and we will carefully adhere to the latest restrictions."
Stone Real Estate
Quickly after the announcement, Stone rolled out new one-on-one protocols for its open houses and digitised its auction strategy.
Effective immediately, Stone agents will schedule one-on-one private appointments with buyers and agree times with vendors to allow potential buyers 15-minute blocks to inspect. Meanwhile, for auctions, Stone will use the Auction Now online platform, according to a statement provided to REB. 
Stone Real Estate CEO, Peter Mumford, said the network is doing everything in its power to "keep the wheels turning" for its sellers and buyers. 
"We'll go forward with confidence and excitement, and with a sense of calm adaptation," Mr Mumford said, noting that everyone is in the same boat. 
"Things may go wrong and systems may not work as well as we want them to, but the best of humanity will ultimately shine through and people will triumph." 
 Ouwens Casserly
In a similar vein, Ouwens Casserly Real Estate welcomed the PM's announcement.
Managing director Nathan Casserly said the Adelaide-headquartered agency expected the news, and as such, transitioned to online sales more than a week ago to play its part in helping slow the spread of COVID-19.
"We respect the decision of the Prime Minister and cabinet to put a temporary hold on auctions and open inspections at this time," Mr Casserly said.
"Since switching to a remote sales structure last week, we have sold eight properties and listed another 21. We are actually seeing much greater urgency in the marketplace, with vendors looking to bring their sales forward and people are looking to buy sooner than initially planned.
"In addition to that, we are seeing much greater interest in our OC First off-market platform, which gives buyers first access to view properties in advance of them hitting the general market.
"This is a challenging time, and we encourage everyone to stay home and do their part to limit the spread of COVID-19. We are fortunate to be able to continue supporting our customers and vendors as always, thanks to the technology and processes we had already put in place."
REIA
REIA president Adrian Kelly said the real estate body both acknowledges and supports what the government is doing to combat the coronavirus, though stressed that the latest restrictions are "not a shutdown of the real estate industry".
"While it is not business as usual, there are opportunities for any real estate agent who looks for them, there are still ways of conducting inspections and to auction property. Innovative and flexible agents should make better use of technology," Mr Kelly said.
"The REIA and individual institutes are going to be providing very strong leadership during this time and information will be measured, factual and direct. This is the time for the industry to step up and respond to what is happening.
"We are fortunate as we are not in lockdown like New Zealand. We need, as an industry, to play our part in stopping the spread of this virus.
"If there are agents not receiving communications from their real estate institutes, it is their responsibility to get in contact."
REIQ
The REIQ, together with other state peak bodies, has already been working collectively with real estate professionals across Australia while navigating the COVID-19 pandemic, according to CEO Antonia Mercorella.
"This includes a toolkit with strict health measures and alternative methods for real estate transactions that the industry has quickly adapted to," she said.
"This includes social distancing measures and the use of technology in place of open home inspections and in-room auctions."
Ms Mercorella also noted: "The Prime Minister's announcement is not a total ban on real estate transactions from taking place, as that would have a devastating impact on the Australian economy.
"While in-room auctions cannot be conducted for the foreseeable future, online and telephone auctions will inevitably become the new normal. The REIQ will seek further clarity from the federal government regarding outdoor residential auctions that adhere to outdoor restrictions already in place.
"With restrictions on open home inspections which traditionally attract large groups of people also prohibited, private inspections by appointment remain a workable option coupled with hygiene safeguards as recommended by Queensland Health which ensures real estate transactions can and will continue."
REIV
Meanwhile, REIV president Leah Calnan said the state's agents are likely to turn to technology following the Prime Minister's announcement.
"The Victorian real estate sector is a flexible, innovative and resourceful industry capable of dealing with any problem," Ms Calnan said.
"Many agencies have already invested in online platforms for property auctions and have been trialling them in recent months, and houses will continue to be sold in Victoria.
"As the threat of the coronavirus continues to evolve, it is important agents review their work practices and monitor the advice daily.
"Local agents are turning to technology to satisfy the high demand in Victorian real estate, with virtual reality inspections, and transactions conducted over the phone and electronic document signing over the internet becoming commonplace."
With interest in Victorian property remaining strong, "real estate agents will be doing their best to meet the needs of their customers safely", Ms Calnan added.
"Anybody interested in selling or purchasing a home is urged to contact their local agent and ask about the exciting online methods that can make that dream a reality," the REIV president said.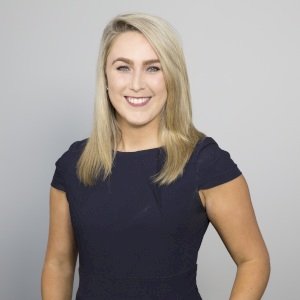 Emma Ryan is the deputy head of editorial at Momentum Media.

Emma has worked for Momentum Media since 2015, and has since been responsible for breaking some of the biggest stories in corporate Australia, including across the legal, mortgages, real estate and wealth industries. In addition, Emma has launched several additional sub-brands and events, driven by a passion to deliver quality and timely content to audiences through multiple platforms.
Email Emma on: [email protected]com.au