When 84 per cent of consumers across our planet tell you that experience is just as valuable as the product or service they receive, then I imagine it makes sense to sit up and listen. But what does that mean?
I have been talking about how we can focus our lens from an outside-in perspective in real estate for more than five years. Recently, I've seen how the industry is responding to this narrative, albeit at a slower pace than the customers' demand. The encouraging part of all of this is the majority of the industry is in general agreement on how to achieve a better customer experience; that is to say that a majority agree technology will be the enabler. Yeah, I said it, I said the T-word.
Let me tell you why I said it.
With only so many hours in the day, hours that usually bleed into weekends and family time, agency staff are hard at it. The grind is real, and when delivery and consistency is a key element to ongoing customer engagements that delight, things like workload, time and financial pressures become our enemy. But they don't need to be.
Across almost every role in every vertical in the world, businesses are faced with the same challenge: how do we quiet the noise and allow our staff to focus on their core tasks? At the same time, every business has a customer output of some kind. In real estate, this certainly rings true. When we are all busily working to win a new listing or a new landlord, we tend to focus more on the primary tasks associated with that and glaze over the rudimentary ones. Rudimentary or not, they are still a part of the overall customer experience equation. This is where the industry bumps into trouble.
The right tech allows agency staff to have a laser-like focus on their core role. If we took a simple use case in the industry like selling property and said that there are ample opportunities to deliver better experiences to consumers by allowing technology to help us, what would that look like? Today, we have machines assisting consumers to buy property in the most profound way. Well, I say profound because the tech is still so new to the industry, but in reality, Siri has been making appointments for me, setting reminders, making phone calls for me, sending and reading texts when I'm driving for a number of years now.
Like Siri, many AI companies have used technology to have genuine, real-time conversations with customers, qualifying their needs and driving unprecedented levels of experience and engagement on developments.
Consumer empowerment has never been so prevalent. They can dictate terms around when they research, buy, sell or do any general business. They create their own experiences. We cannot avoid this anymore, but at the same time, we cannot stop focusing on our core to deliver this alone.
A sales agent's primary role is to sell property and find new listings, not spend countless hours in the day trying to whittle down a long list of enquiries that are likely to end up going nowhere or build new marketing campaigns to drive new seller enquiry. We need to be talking to customers on their terms in their own time, but we cannot be the ones to have the conversation, we can't meet the demand. If we don't meet the demand, customers will keep moving on down the line until they find someone that will let them scratch their itch. I mean, it's an itch!
Recent use cases of Enliven across several project developments have shown that the technology is capable of driving over 10 times more leads per enquiry than traditional digital media sources. The customers who are highly engaged with this type of technology have a propensity to buy that is over 15 per cent higher than traditional digital media sources.
Agents who utilise this technology find their customers know more about the property than those who don't use the technology, which makes their interaction with customers a lot easier.
Unlike agents, this technology never sleeps. It never misses a beat, it's real-time, on the customers' time 24/7. Not only does it allow agency staff to focus on their core roles, and be awesome at selling real estate, it allows for a consistent, streamlined and, most importantly right now, differentiated experience for your customers that keeps them engaged throughout their entire journey with your business.
It's a great itch scratcher for any customer in customer land using it — and let's face it, when did you last have an itch you didn't scratch?
By Fatek Chamma, chief experience officer, Propic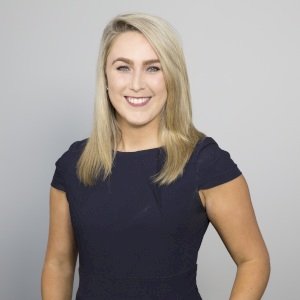 Emma Ryan is the deputy head of editorial at Momentum Media.

Emma has worked for Momentum Media since 2015, and has since been responsible for breaking some of the biggest stories in corporate Australia, including across the legal, mortgages, real estate and wealth industries. In addition, Emma has launched several additional sub-brands and events, driven by a passion to deliver quality and timely content to audiences through multiple platforms.
Email Emma on: [email protected]com.au