A 23-year-old Innisfail woman has become the youngest principal to launch a new office as part of the Raine & Horne network.
Chloe Collins has become the owner of the new Raine & Horne Innisfail office, bringing with her extensive knowledge of the Atherton Tablelands and Cassowary Coast.
Described as a "sales whiz and social media advocate", Ms Collins has a focus on digital technologies that will give her an edge over her competition, according to a statement from Raine & Horne.
"As the youngest principal in the Raine & Horne group, Chloe is highly motivated and extremely driven to provide the best service in her region," said executive chairman Angus Raine.
"Chloe also represents the next generation of principals who are joining our firm because they recognise we are pioneering a new way forward for real estate."
Ms Collins said Raine & Horne's office roll-out of CRM system Compass Plus, appraisal platform DigiKit and AI platform Amplify was a key attraction point.
"The firm's focus on social media marketing appeals to me greatly. I have grown up in the social media era where technology is a big focus. Not a lot of agents in this region are embracing or implementing digital marketing techniques," Ms Collins said.
"The fact that Raine & Horne heavily backs social media marketing is a big tick for me, whereas other real estate brands in this region don't have this focus."
Commenting further on becoming a small-business owner, Ms Collins said she is excited about the autonomy it offers with the backing of a major brand such as Raine & Horne.
She said: "My family has been in real estate previously, and people encouraged me to give my own office a go.
"We will start with Innisfail because the town is underserviced, and we have plans to launch in Atherton in the third quarter of 2020. In the meantime, we will continue to service the Tablelands, which I know inside and out.
"It could be daunting launching a new office. But this pressure is removed by going into business with a Raine & Horne that has a terrific brand reputation developed over 137 years."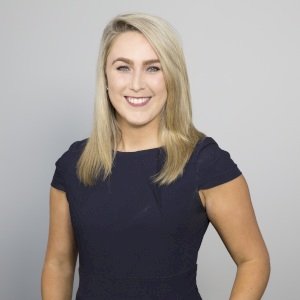 Emma Ryan is the deputy head of editorial at Momentum Media.

Emma has worked for Momentum Media since 2015, and has since been responsible for breaking some of the biggest stories in corporate Australia, including across the legal, mortgages, real estate and wealth industries. In addition, Emma has launched several additional sub-brands and events, driven by a passion to deliver quality and timely content to audiences through multiple platforms.
Email Emma on: [email protected]com.au