States and territories will be placing a moratorium on evictions of persons as a result of financial distress very soon, but for some, yesterday's announcement has raised more questions than it has answered.
Prime Minister Scott Morrison was speaking at a press conference at Parliament House on Sunday, 29 March, when he said the national cabinet had considered the issue of residential and commercial tenancies at its most recent meeting.
"The most significant of those is that states and territories will be moving to put a moratorium on evictions as a result of financial distress if they are unable to meet their commitments," he stated.
"And so there will be a moratorium on evictions for the next six months under those rental agreements."
He then conceded "there is a lot more work to be done here".
"My message to tenants, particularly commercial tenants and commercial landlords, is a very straightforward one," the Prime Minister said.
"We need you to sit down, talk to each other and work this out.
"We want the banks to help them achieve this outcome. We want people to sit down and work this out."
The Prime Minister then added that the national cabinet and the federal government "will be working on measures that will be encouraging you to do just that and to support you to do just that, but also to ensure that if you aren't going to engage in that sort of co-operative activity between banks, between tenants and between landlords, then the sort of support that you might otherwise expect to receive, you will not receive".
Clear guidelines needed 'immediately'
In the wake of the COVID-19 measures and the Prime Minister's speech, Ramon Mitchell, founder of Gault & Co, has said that landlords and tenants alike are "overwhelmed and confused by what to do in relation to changing circumstances".
He indicated that property managers are receiving an "extraordinary" number of calls on what to do in relation to rental properties.
Considering the federal government's announcement on the placing of the moratorium, he's calling for clear guidelines on how to address the issue now.
"It's coming from both directions — landlords and tenants," he commented.
"While tenants are anxious about making rental payments, landlords are under financial and employment pressures as well."
'Not a matter of pressing pause' for 6 months
The Real Estate Institute of Queensland (REIQ) has acknowledged the Prime Minister's announcement, but it noted that "yet again" no further details were provided.
According to the organisation's CEO, Antonia Mercorella, "what we need is urgent action with clear directives right now for both commercial and residential tenants because there are far too many unanswered questions both businesses and people are still anxiously awaiting clarity on".
More than one-third (35 per cent) of Queenslanders live in rental accommodation.
"The REIQ supports protective measures on evictions, provided it is limited to cases where the full amount of rent is not able to be paid due to a result of the coronavirus (COVID-19)," she outlined.
Noting the real prospect of unemployment rates rising to a record 15 per cent, Ms Mercorella said the inability to maintain stable and secure shelter is just one of many social issues facing the population due to the crisis.
She said "for property owners, it's no easier".
"It's not just a matter of pressing pause on mortgage repayments to set and forget for six months," the CEO continued.
She flagged that "many mum and dad investors can barely cover the various costs associated with owning an investment property even with rent coming in, so [they] may not have any other choice but to sell their properties".
"It puts many at risk of bankruptcy," she said.
The CEO also said consideration needs to be given to self-funded retirees whose only source of income is derived from an investment property.
Citing the above concerns, Ms Mercorella said the REIQ will work with the Palaszczuk government to ensure "any interim measures introduced have the appropriate mechanisms in place so as to prevent any exploitation".
Simplistic approach 'disappointing'
The Real Estate Institute of Australia's (REIA) president, Adrian Kelly, has also expressed disappointment with the Prime Minister's messaging, despite being supportive of the government's efforts during the unprecedented pandemic situation.
Noting that the national cabinet "is still to consider details", Mr Kelly said the announcement "ignores the tenancy arrangement", thus raising more questions than it answers.
"Tenants don't negotiate with landlords," he stated.
Instead, he outlined that real estate agents "are the middle persons who facilitate the agreement between landlords and tenants and manage it as well as the property".
"Banks have already indicated that they are offering customers the option to defer home loan repayments for up to six months," he continued.
"Estate agents will work very hard to facilitate the role between landlord and tenant, and to do this they need income."
According to Mr Kelly, with some 70,000 property managers, principals, real estate agents and representatives across Australia, "we need to address the support of agents so that what the Prime Minister wants, in terms of landlords and tenants, finding a solution to get through the crisis, can be achieved."
PM's plan will work with switch to interest-only loans
Kevin Young has published a plan that he said could potentially see hundreds of thousands of Australian tenants provided with three months of free rent, and landlords immediately capable of providing such relief.
The president of Property Club, Kevin Young said mum and dad landlords "could immediately give three months free rent if the banks were directed to stop charging principal payments on investment loans".
He believes landlords who give their tenants such a reprieve should be allowed by the banks to switch from principal and interest to interest-only loans.
At the same time, he said "the federal government should direct that the greedy banks should remove the regime of higher interest rates on investors that was imposed when they sought to recoup lost revenue as a result of the bank levy imposed in 2017".
"By allowing mum and dad investors to have once again the same interest rates as everyone else, and by removing the need to pay principal repayments, [this] means that billions of dollars could be quickly directed, solving the housing crisis caused by the coronavirus," Mr Young argued.
ABOUT THE AUTHOR
---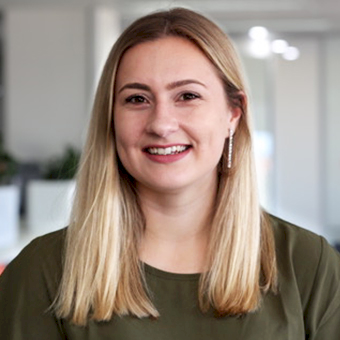 Grace is a journalist across Momentum property and investment brands. Grace joined Momentum Media in 2018, bringing with her a Bachelor of Laws and a Bachelor of Communication (Journalism) from the University of Newcastle. She's passionate about delivering easy to digest information and content relevant to her key audiences and stakeholders.