RE/MAX Australia has officially acquired the Western Australian network as it looks to unify its national presence.
In a statement issued to the media, RE/MAX Australia confirmed it has consolidated its Australian reach with the Western Australian RE/MAX network now aligned with the Australian master franchise.
The acquisition will see the Western Australian network become part of the RE/MAX Australia network from 1 May 2020.
"Acquiring the Western Australian network is an exciting step forward for the RE/MAX brand in Australia," said RE/MAX Australia managing director Michael Davoren.
"We are conscious that we are taking bold, positive action in the midst of an unsettled global scene, but such is our confidence in the Australian real estate sector, and particularly in WA."
Geoff Baldwin, who has owned the Western Australian franchise since 2009, remains with RE/MAX Australia as franchise owner of RE/MAX Exchange in Hillarys, a northern coastal suburb of Perth.
"This is a positive move for WA real estate customers and truly the basis of my decision," he said on the move.

"Customers, business owners and agents will have significantly more RE/MAX resources to enhance real estate transactions."
Mr Davoren said he and directors Chris Chapman, Joel Davoren and Josh Davoren are "delighted Geoff remains with our Australia-wide network after having played a vital part in unifying the RE/MAX brand in Australia".
"As soon as we are able, we'll have a regional team on the ground in WA to support our franchise owners and agents there, to help them grow their businesses, while the network thrives.
"We are firmly focused on WA as a state of optimism and growth."
ABOUT THE AUTHOR
---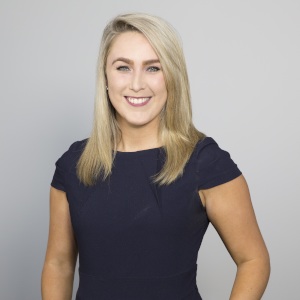 Emma Ryan is the deputy head of editorial at Momentum Media.

Emma has worked for Momentum Media since 2015, and has since been responsible for breaking some of the biggest stories in corporate Australia, including across the legal, mortgages, real estate and wealth industries. In addition, Emma has launched several additional sub-brands and events, driven by a passion to deliver quality and timely content to audiences through multiple platforms.
Email Emma on: [email protected]com.au