Despite the real estate industry being hit the hardest revenue-wise during the pandemic, the majority of agents are pushing ahead with a positive mindset.
The COVID-19 Business Confidence Survey, commissioned by REB sister brand My Business, encouraged participants across a range of Momentum Media's professional services brands (accounting, aviation, defence, financial services, law, mortgage and finance broking, and real estate) to take part in an online questionnaire between 2 and 22 April.
According to the survey, 67 per cent of real estate business owner/manager respondents have seen their revenue suffer as a result of the COVID-19 pandemic. A further 84 per cent of real estate business owner/manager respondents expect their revenue to be impacted further over the next three months.
The results indicate real estate as being the industry most impacted in terms of revenue by the pandemic, followed by the aviation industry.
While taking a hit, real estate professional respondents to the survey are maintaining a healthy mindset amid the pandemic.
Seventy per cent say they would describe their mental health as positive at the time the survey was conducted. Twenty per cent selected negative and 10 per cent selected neutral.
By comparison, the survey showed that collectively across all industries, 72 per cent of business owners, directors, senior managers, principals and/or C-suite executives identified their mental health as positive, while 71 per cent said the same if they were a full-time, part-time or casual employee.
Some of the anonymous commentary gained throughout the survey indicated that real estate agents are largely satisfied with the federal government's approach to restrictions being rolled out off the back of COVID-19; however, they are disappointed with state government measures.
"[I'm] happy with [the] Australian government. Dissatisfied with [the] state government who are just confusing everyone with what they say and what is fact," one commenter wrote.
"They have no assistance for landlords but tell tenants they can break leases and can't be evicted (not even legislated before they say that). Land tax exemption — what a joke."
Another wrote: "Happy with federal government's response; however, the Queensland [government] response concerning real estate, property management and investment properties is appalling, to say the least."
More about the survey
To understand how the measures are being digested across the Australian marketplace, REB sister brand My Business commissioned Momentum Intelligence to create an ongoing survey of a cross section of Australian business owners and employees — including those operating in the real estate industry.
A total of 6,740 responses were received to the COVID-19 Business Confidence Survey and the results have been evenly weighted across each industry.
The dynamic COVID-19 Business Confidence Survey serves as a barometer of how businesses, and working Australians, are adapting to the changed working and social environment throughout the COVID-19 pandemic.
This will enable us to map attitudes, confidence and business activities as they evolve by market sectors, revealing which industries and professions are adapting most effectively to the "new normal".
Related:
ABOUT THE AUTHOR
---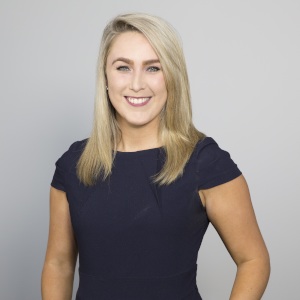 Emma Ryan is the deputy head of editorial at Momentum Media.

Emma has worked for Momentum Media since 2015, and has since been responsible for breaking some of the biggest stories in corporate Australia, including across the legal, mortgages, real estate and wealth industries. In addition, Emma has launched several additional sub-brands and events, driven by a passion to deliver quality and timely content to audiences through multiple platforms.
Email Emma on: [email protected]com.au