There are some essential lessons real estate professionals can learn off the back of the COVID-19 pandemic, according to Laing+Simmons network growth manager Travis Wentriro.
In a statement issued to the media, Mr Wentrio said: "The pandemic has rewritten the survival guide for real estate businesses."
Some of the lessons learnt and tactics employed throughout this time will be here to stay, he noted.
"When the gravity of the COVID-19 situation became apparent, we had some initiatives ready to be rolled out because of the existing crisis management plans we had in place. But for others, we've had to mobilise quickly in order to protect and support the offices in our network," Mr Wentriro said.
"For instance, we knew in a crisis that consistent, factual and accessible communication with our network was paramount. But COVID-19 is shifting the goalposts daily, so the importance of regular communication has been amplified over and above the plans we had in place."
In line with this, one of the strategies Laing+Simmons has implemented during the pandemic is shifting its internal newsletter to a daily distribution.
"This ensures all current updates from the government and other industry bodies are immediately provided to our network, with relevant links, how-to guides, feedback from our government relations program, helpline information and more," he said.
"We made the strategic decision to broaden our communications strategy to an industry audience, instead of keeping content strictly among the network. It sounds cheesy, but given the severity of the situation to real estate businesses across the board, we took the view that we're all in it together."
A key focus going forward is to ensure Laing+Simmons has an updated survival guide that goes beyond the pandemic, according to Mr Wentriro.
"One of the first priorities we identified was the need to not merely help our network survive the pandemic, but thrive beyond," he explained.
"That meant taking the opportunity to upskill, expand our knowledge and introduce new training solutions for the network. One of the first strategies we implemented was to assemble a who's who of industry professionals and put together a comprehensive series of Zoom training sessions for our whole network on a weekly basis."
In addition, care has been taken towards staff health and wellbeing, Mr Wentriro said.
"Obviously, we needed a firm focus on the financial side, facilitating business health checks and detailing the financial support available to our offices," he said.
"But this was complemented by an equally strong focus on the mental health of our principals and their teams, through increased investment in our Employee Assistance Program and reinforcing our open door policy for all employees to the managing director and head office team."
In conclusion, Mr Wentriro said being a boutique network has enabled Laing+Simmons to be nimble and agile in its response to COVID-19.
"The resource sharing and support environment among the Laing+Simmons network during the pandemic has emphasised the importance of being part of the right group, as opposed to the biggest group," he said.
"We're proud that every Laing+Simmons office has to date kept its doors open and many are actually in a stronger position now. The crisis has given us a new clarity in our operations. Some of our infrastructure has proven critically important. Elsewhere, we've had to adapt. Where the pandemic has revealed shortcomings, we've committed to make the necessary corrections to future-proof our own head office operations.
"The result is a renewed blueprint for success to ensure we are prepared to support our network and our people through future unknowns."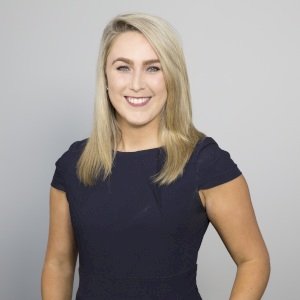 Emma Ryan is the deputy head of editorial at Momentum Media.

Emma has worked for Momentum Media since 2015, and has since been responsible for breaking some of the biggest stories in corporate Australia, including across the legal, mortgages, real estate and wealth industries. In addition, Emma has launched several additional sub-brands and events, driven by a passion to deliver quality and timely content to audiences through multiple platforms.
Email Emma on: [email protected]com.au