McGrath Limited has the off-plan development sector top of mind, hiring two specialists who will help it capitalise on the opportunities post-COVID-19.
McGrath Limited has confirmed it has bolstered its project marketing division, McGrath Projects, by securing two specialists — Colin Griffin and Murray Wood — as associate directors. The pair bring a combined 40 years' experience to the McGrath fold.
The move comes as McGrath looks to focus on the "re-emergence of the off-plan development sector", upon identifying "excellent opportunities for growth in this area for the company".
"We are making a strategic move to proactively invest in our business now by re-energising our Projects Division," McGrath CEO Geoff Lucas said.
"I am particularly pleased that McGrath has been successful in attracting such outstanding project marketers as Colin and Murray, who will work with our existing team to expand our capability and grow our market share across the CBD and metropolitan precincts of Sydney. Both will report to Adam Sparkes, GM of our Projects Division.
"We see great opportunity in the future of the development sector, notwithstanding the current environment. Australia has been in the world spotlight for the exemplary way it has navigated its way through the pandemic and will again be considered as the land of opportunity and a safe haven for many.
"The government has made swift decisions based on medical advice, and not political posturing, and this positions Australia very well for the future. We believe that this will have a positive impact on confidence levels and our younger population seeking home ownership in the longer term as well as the broader market."
Mr Lucas noted that "now more than ever", there will be a flight to quality in off-plan developments and buyers will seek projects of substance and high quality.
"As a company, we believe the time is right to position ourselves with the very best team in project marketing as we emerge from COVID-19," he added.
"Post-COVID, the NSW government is now focusing on approvals for 'shovel-ready' projects. In line with UDIA's recommendations, we anticipate this will have a positive impact on employment and construction.
"We also anticipate that this will have a flow-on effect and will see commencement of larger residential projects adjacent to new infrastructure. Larger quality institutional developers that have the capacity to commence projects quickly without relying on pre-sales will look to start their builds. This will instil a confidence in the residential market that has been lacking."
Commenting further, the newly appointed Mr Wood said over the last two months, there has been a trend in new project releases taking a pause due to the pandemic.
"A number of developers who had new projects slated for the first half of 2020 are now looking for economic conditions to show signs of real improvement and a return in confidence before launching," he said.
"However, for developers with a longer timeline in mind, we are seeing many focused to be in a position to be 'marketing ready' in order to strike without delay; from what we are seeing, that could be as soon as spring 2020."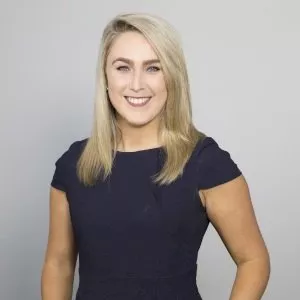 Emma Ryan is the deputy head of editorial at Momentum Media.

Emma has worked for Momentum Media since 2015, and has since been responsible for breaking some of the biggest stories in corporate Australia, including across the legal, mortgages, real estate and wealth industries. In addition, Emma has launched several additional sub-brands and events, driven by a passion to deliver quality and timely content to audiences through multiple platforms.
Email Emma on: [email protected]com.au