With real estate professionals increasingly relying on technology amid the COVID-19 pandemic, there are four considerations to be made.
Speaking on the latest What's Making Headlines podcast, conducted via Facebook LIVE on 21 May, real estate experts Tom Panos and Phil Tarrant discussed what agents should be wary of when being forced to communicate with clients via technology, rather than face-to-face.
Mr Panos referred to a recent article published on REB, which offered insight by Clarke & Humel's Michael Clarke about how, despite the challenges brought about by COVID-19, "fundamentally, the nature of real estate has not changed".
In this article, Mr Clarke said the challenges of COVID-19 have reinforced to him and his team "that what we are paid to do is get the absolute very best price that we possibly can for our vendors in the current market".
In response to this, Mr Panos said: "Mr Clarke said the technologies that have been deployed more widely since COVID-19 became an issue aren't all that new in the industry, whether it's phone or Zoom or whether the vendor reports are emailed through, the quality of communication remains the most important thing."
Mr Panos concurred with this sentiment, noting there are four things agents can do to ensure communication is up to scratch.
1. Up the ante
"If you are going to be doing more vendor meetings, if you're an agent on Zoom, if you are going to do the occasional pre-option reserve meeting with a vendor and buyer meeting, I do suggest actually taking the ante up," Mr Panos said.
For this, he advised agents to invest in a professional microphone, "because we clearly know there is a gap between what goes in a computer and what goes through a professional mic".
2. Invest in a good webcam
A good webcam can speak volumes for your level of professionalism.
"We clearly know that a webcam sitting on top of your laptop is going to provide not that grainy look [you get ordinarily]," Mr Panos said.
3. Consider lighting
In addition, Mr Panos suggested agents ensure they've got good lighting in place during their calls with current and prospective clients.
4. Dress to impress
While not specifically related to communication, Mr Panos suggested a lot of the impression you give off to clients comes down to how you present yourself.
"People still make a decision about you, whether you're dressed with a collared shirt, or whether you're sitting there on a sofa with your dog barking on you. At the end of the day, that is a communication experience with a client that will affect their decision-making.
"You never get another chance to make a first impression," he said.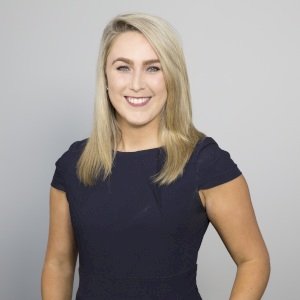 Emma Ryan is the deputy head of editorial at Momentum Media.

Emma has worked for Momentum Media since 2015, and has since been responsible for breaking some of the biggest stories in corporate Australia, including across the legal, mortgages, real estate and wealth industries. In addition, Emma has launched several additional sub-brands and events, driven by a passion to deliver quality and timely content to audiences through multiple platforms.
Email Emma on: [email protected]com.au