A new earning scheme will see @realty agents given the ability to earn 100 per cent commission on their property sales.
The real estate agency has announced that the scheme will see agents who have paid $20,000 in service fees through their standard commission become eligible to retain 100 per cent of the commission earned on any further deals less a small administration fee.
The new model will give agents an opportunity to be better rewarded for strong performance, according to @realty CEO James Taylor.
"We are giving agents the power to increase their income with 100 per cent take-home commission now available," he said.
The CEO said it's an achievable way for many of @realty's 600-plus agents to boost their earning ability in the mid-tier property market.
He also considered it as a "particularly attractive" scheme for agents who are negotiating high-end deals.
Agents who don't reach the $20,000 service fee requirement or who are working part-time will continue to earn 93 per cent commission, Mr Taylor noted, which is still "much higher than the industry standard of 45 per cent".
According to the CEO, many @realty agents are already out-earning their peers — leveraging multiple income streams on offer through the company's unique business model.
This includes through finance and conveyancing, the ability to own rent rolls and the brand's ambassador program.
"The ambassador program has been instrumental in growing our network, by incentivising agents who bring on board other agents, by allowing them to earn a passive income from the sales the new agent makes," Mr Taylor explained.
@realty is expectant of "strong growth" this year, the CEO said, as he considers the @realty model to offer "a simpler, more rewarding way to do business".
The commission-model update comes after the recent unveiling of the company's OASIS platform to provide independent operators and boutique agencies with national-level support.
"With the launch of OASIS, we now have the ability to provide a career path for all agents, whether they are employed directly by @realty, co-brand with us or work under their own banner with administrative support provided through the OASIS system," Mr Taylor outlined.
Highlighting that the company is "seeing quite a few independent operators come on board with us through OASIS", the CEO commented that "this is just another way we are innovating to give our agents more flexibility, freedom and control over their work".
ABOUT THE AUTHOR
---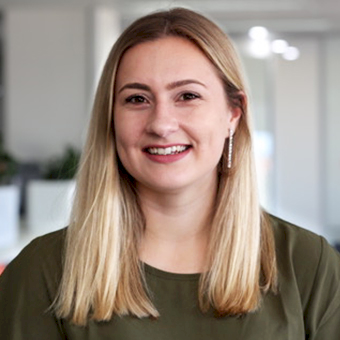 Grace is a journalist across Momentum property and investment brands. Grace joined Momentum Media in 2018, bringing with her a Bachelor of Laws and a Bachelor of Communication (Journalism) from the University of Newcastle. She's passionate about delivering easy to digest information and content relevant to her key audiences and stakeholders.