2020 has been an unpredictable year, with both vendors and buyers seeing a shift in the market due to the coronavirus. However, real estate auctions statistically are proving to be a consistently robust performer and a solid foundation for agents to rely on to keep growing their business, writes REB's 2020 Auctioneer of the Year, James Pratt.
Recently, NSW, Victoria, South Australia, the ACT and the NT all recorded auction clearance rates above 70 per cent, while auction listing numbers have also increased across all states last month by over 20 per cent. This winter provides an excellent opportunity for agents to utilise the auction process and improve their own market share.
In this piece, James Pratt shares his top three pieces of advice for agents to accelerate real estate auctions this winter.
1. Use your auctioneer more in pre-auction

Vendors have a lot of hyped news headlines going around at present including the coronavirus and the Australian economy, so it may be harder to educate them on realistic price expectations before auction day.
Having the auctioneer pre-auction call or email the vendor about weekend auction results in their area is a very effective way to assist the agent. Alternately, have the auctioneer email the agent an auction summary that the agent can forward onto the vendor so it comes across as a third-party perspective.
2. Sold prior? Have the auctioneer call the vendor to congratulate them

To maintain a good relationship with the client, especially if their property has sold prior to auction, ask the auctioneer to call and congratulate the vendor on selling prior, and have the auctioneer reaffirm selling prior was the right call and a great result.
3. Factor in post-coronavirus work routines

It's a smart idea to evaluate whether your area is a lifestyle-driven or a work-driven area, and how work routines in your area have changed since the coronavirus.
For example, in 2019, North Sydney recorded higher auction clearance rates with mid-week onsite auctions over doing Saturday onsite auctions mainly because it was easier for buyers in the city and working in North Sydney to attend the open houses and auctions on their way home from work. This has shifted at present as many of these buyers are currently working from home in the week.
Now with the extended number of people working from home, and having more time to visit properties on the weekend, evaluate whether a mid-week auction or a Saturday auction is going to attract the most people.
By James Pratt of James Pratt Auctions Group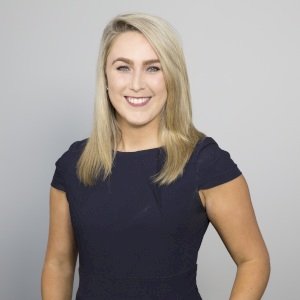 Emma Ryan is the deputy head of editorial at Momentum Media.

Emma has worked for Momentum Media since 2015, and has since been responsible for breaking some of the biggest stories in corporate Australia, including across the legal, mortgages, real estate and wealth industries. In addition, Emma has launched several additional sub-brands and events, driven by a passion to deliver quality and timely content to audiences through multiple platforms.
Email Emma on: [email protected]com.au