Modern businesses are now more focused than ever on developing their company culture. Profit margins are no longer the only thing that matters, writes James Short.
Leaders and entrepreneurs are now more aware that building a healthy company culture is one of the keys to a successful business. However, having a great company culture is just the first step.
Like everything in business, it needs to be monitored, maintained and even improved upon.
Just like a building's structure, it needs to be examined regularly. A small crack can become a big one that can bring everything down.
Think of all the successful companies today. Companies like Disney, Apple, Google and Microsoft have one thing in common. They are consistent.
Now, do a quick research on what their company culture is like. You will find out that although it is slightly different from when they started out, the core is pretty much the same. And it shows in their public image.
That's the power of having a great company culture. It starts from within but will eventually influence what the public sees and, in turn, will translate to market success.
With that said, be consistent by keeping an eye out for signs that your company culture might be doing more harm than good.
Not investing in people

Investing in your team is an investment to a healthy company culture. A healthy company culture means future success for your business. Offering a competitive salary is no longer enough.
If you want to hire or retain the cream of the crop, you have to bring more to the table. Offering career development, skills training and other benefits are just some of the things you can do as a way to invest in people. And you have to keep your end of the bargain.
If you don't, then there is no incentive for them to perform at their best. Work quality will slip, passive-aggressive behaviour will become more prevalent and, ultimately, trust eventually becomes non-existent. Take care of your people and they will do the same for your business.
Believing that perks are culture

Just because you have a fancy break room or provide free lunch does not mean you have a healthy company culture. Perks are not company culture.
Those are just things that help in building the culture you want. Observe the actual work environment. Are your people happy? Are there a lot of complaints? What's the relationship like between the managing team and the staff?
These are the things you have to look out for. 
By James Short, consultant
ABOUT THE AUTHOR
---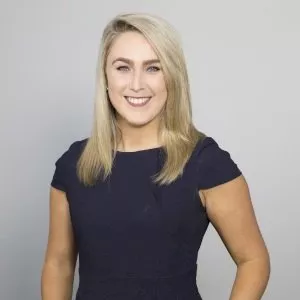 Emma Ryan is the deputy head of editorial at Momentum Media.

Emma has worked for Momentum Media since 2015, and has since been responsible for breaking some of the biggest stories in corporate Australia, including across the legal, mortgages, real estate and wealth industries. In addition, Emma has launched several additional sub-brands and events, driven by a passion to deliver quality and timely content to audiences through multiple platforms.
Email Emma on: [email protected]com.au