@realty has welcomed 34 new additions to its network in the last month alone.
It has credited the onboarding of 31 new agents and three agencies to the recent launch of uncapped commissions and its OASIS platform.
Coupled together, @realty CEO James Taylor said the incentives had sparked a rush of enquiries for the brand and enabled the network to build on its 600-plus-strong team.
He's touted the benefits of having three different pathways for agents and agencies wishing to align themselves with @realty, saying: "They can work 'in house' under our banner, work as an independent operator with @realty branding and support, or continue to run their own brand, with background support from us."
According to Mr Taylor, the structures "not only give our agents flexibility and freedom, but also significantly reduce overheads for independent operators and boutique agencies".
"The other major drawcard is the opportunity to earn uncapped commissions. We had a lot of agents coming on board with us simply because our base commission rate of 93 per cent is double the industry average of 45 per cent," he commented.
"Now that we have uncapped commissions, the sky's the limit."
As reported by REB, the OASIS software offering was launched ahead of schedule due to the coronavirus, and provides a gateway to @realty's CRM, while the commission offering enables agents to retain 100 per cent of their commission once they've paid $20,000 in service fees through standard commission. 
Pat Cirillo's North Ryde-based Brentmore Realty is just one of the agencies now drawing on the @realty model.
According to Mr Cirillo, the office will continue to operate as its own independent brand but be able to access @realty support.
He came on board to take advantage of the "plug and play" platform that is OASIS.
"As a boutique operator, it's cost-prohibitive for me to be able to research and trial every piece of new software that comes on to the market," he said.
"Through OASIS, all of that leg work is taken care of and I can access all of the best online tools for a fraction of the price."
He added that gaining the support of the other @realty agents and the head office team is "equally important", providing an "invaluable resource in terms of marketing properties to a broader database".
"It's brilliant that I can still have my own brand and run my business the way I see fit, but in a more efficient and cost-effective manner," Mr Cirillo concluded.
ABOUT THE AUTHOR
---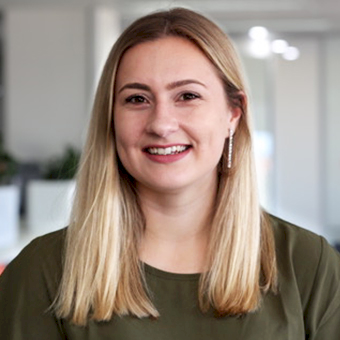 Grace is a journalist across Momentum property and investment brands. Grace joined Momentum Media in 2018, bringing with her a Bachelor of Laws and a Bachelor of Communication (Journalism) from the University of Newcastle. She's passionate about delivering easy to digest information and content relevant to her key audiences and stakeholders.