Resimax Group is aiming to give first home buyers a hand with the launch of a bootcamp-style program which aims to get them into the market in as little as 18 months.
The group has launched Firstly, a program designed to help first home buyers with their savings in order to get onto the property ladder. The program is currently available across the Resimax Group of properties including Mernda Rise, Eynesbury, Findon Creek, Harvest Green and Newbridge South estates.
According to a statement from Resimax, Firstly offers qualifying candidates the opportunity to move into the community and rent a Resimax home, or stay in their existing rental, with Firstly matching any rent they pay towards the deposit for a brand-new home for them to own.
"We've spoken to thousands of first home buyers over the years, and the one thing that stood out to us was how hard it was for them to save for their first deposit, especially with so many of them living out of home and having to juggle rent at the same time," Resimax Group CEO Steve Hooker said.
"They need to get their foot in the door, but they also need to make sure they're not over-committing themselves or making the process too stressful. This meant it was important that Firstly was more than just a savings plan — it had to be holistic and help right along the journey.
"Firstly not only halves the time it takes for first home buyers to get into the housing market, but it ensures all the milestones that accompany buying a house, such as finance and approvals, are seamlessly built in. This is really appealing to buyers entering the world of home ownership for the first time."
Customers of Firstly must be eligible for the First Home Owners Grant and get assessed for eligibility by the Firstly team. From there, they can lock in their house and land package for $1,000, which will then go into the Firstly "savings plan", allowing Resimax to help home buyers save their $10,000 land deposit.
"For every $1,000 they save towards their land deposit, Firstly will throw in an extra $100 towards their deposit — that means a 10 per cent bonus from us," a statement from the group explained.
ABOUT THE AUTHOR
---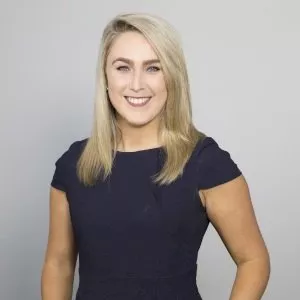 Emma Ryan is the deputy head of editorial at Momentum Media.

Emma has worked for Momentum Media since 2015, and has since been responsible for breaking some of the biggest stories in corporate Australia, including across the legal, mortgages, real estate and wealth industries. In addition, Emma has launched several additional sub-brands and events, driven by a passion to deliver quality and timely content to audiences through multiple platforms.
Email Emma on: [email protected]com.au