The flow-on effects of Melbourne's increased COVID-19 cases and renewed lockdown measures are set to have a continued impact on auction activity.
According to CoreLogic's latest Auction Market Preview, for the week ending 2 August, the city is scheduled to see 357 homes go under the hammer. This is lower than the 540 auctions that were scheduled the week prior, which saw 217 withdrawn from the market.
Overall, CoreLogic is forecasting there to be 1,206 auctions across the combined capital cities, with Sydney again claiming the top spot with 611 auctions scheduled.
The combined capital cities forecast is down from 1,326 auctions last week, but higher than this time last year when 1,108 homes were taken to auction.
"Across the smaller auction markets, Brisbane is set to hold the most auctions this week (114), followed by Canberra (61), Adelaide (51) and Perth (11), while Tasmania has one auction scheduled," CoreLogic said.
Week prior
Findings collected by CoreLogic for the week prior show that of the 1,315 reported results last week, 54.1 per cent returned a successful result. This, it said, was an improvement from the week prior when a 53.1 per cent final clearance rate was recorded.
"In Melbourne, 540 homes were scheduled for auction last week; however, less than 50 per cent of these returned a successful result. Of the 537 results collected, 40 per cent were withdrawn results. There were 252 properties sold across the city last week, with 50.4 per cent reportedly selling prior to the scheduled auction date," CoreLogic said.
"In Sydney, the final auction clearance rate fell across a higher volume of auctions last week. There were 594 homes taken to auction, returning a final auction clearance rate of 60.6 per cent, lower than the 61.4 per cent over the week prior when 515 auctions took place. One year ago, a lower 394 Sydney homes were auctioned with a higher final clearance rate (75.7 per cent).
"Across the smaller cities, Canberra was the best-performing capital city again last week, with 77.6 per cent of homes selling at auction. However, this was lower than the week prior when a 88.6 per cent final clearance rate was achieved."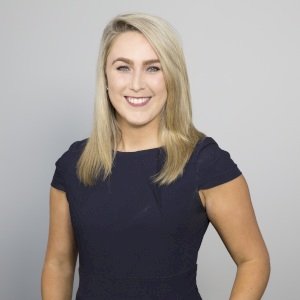 Emma Ryan is the deputy head of editorial at Momentum Media.

Emma has worked for Momentum Media since 2015, and has since been responsible for breaking some of the biggest stories in corporate Australia, including across the legal, mortgages, real estate and wealth industries. In addition, Emma has launched several additional sub-brands and events, driven by a passion to deliver quality and timely content to audiences through multiple platforms.
Email Emma on: [email protected]com.au