The COVID-19 pandemic has seen commercial investors quick to act on high-yield assets, according to an expert in the space.
RE/MAX U's Deepen Khagram said the past few months have seen commercial investors follow the market closely as a way to capitalise on opportunities quickly.
"COVID-19 has led investors to be more measured with commercial tenancies, but opportunities with long-term tenants were sought-after and activity in the investment market is still very strong," Mr Khagram said.
"Investors are very focused on yields and we are achieving very good outcomes with commercial property that we are taking to the market." 
As an example, Mr Khagram pointed to a recently re-sold 7-Eleven service station in Burpengary East for $5.4 million.
Mr Khagram, who re-sold the property with Peter Lunney from QCommercial Properties Pty Ltd less than two years after it was first sold, saw a yield of 5.55 per cent, with both the seller and purchaser local investors.
Further, Mr Khagram is negotiating other Gold Coast and Brisbane-based service stations with a total value in excess of $14 million. Both are off-market sale opportunities, as was the aforementioned 7-Eleven service station.
"Commercial investors are seeing potential, especially in retail, fast food and childcare," said Mr Khagram, whose success has led to his reputation as a specialist in these investment and development sites.
"My core database comprises investors with good exiting stocks of retail, fast food and childcare assets as well as developers seeking greenfield sites offering construction opportunities.
"In the current environment, term deposit rates offered by financial institutions are very low. At the same time, borrowing rates on commercial investment are low.
"With these factors in mind, investors are willing to pay tighter yields to obtain a high-quality asset with a national covenant that will provide positive annual cash flow and compounded increases each year in accordance with the review mechanisms (annual increases) in the lease."
ABOUT THE AUTHOR
---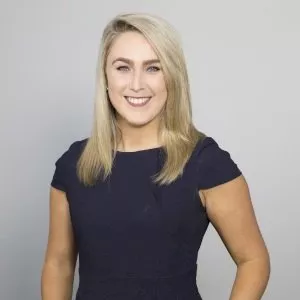 Emma Ryan is the deputy head of editorial at Momentum Media.

Emma has worked for Momentum Media since 2015, and has since been responsible for breaking some of the biggest stories in corporate Australia, including across the legal, mortgages, real estate and wealth industries. In addition, Emma has launched several additional sub-brands and events, driven by a passion to deliver quality and timely content to audiences through multiple platforms.
Email Emma on: [email protected]com.au