The Real Estate Institute of Queensland (REIQ) is strongly urging the Palaszczuk government to protect the state's property market as new cases of the coronavirus become apparent.
REIQ CEO Antonia Mercorella, on behalf of the body representing Queensland real estate professionals, said she has made numerous calls to the state government, pleading for essential temporary measures to help minimise the economic impacts of COVID-19 on the sector. It comes after Queensland Premier Annastacia Palaszczuk renewed restrictions that will see NSW and ACT residents unable to cross the border to the Sunshine State.
"Record-low interest rates, significant policy support and loan repayment holidays for distressed borrowers, coupled with an earlier reopening of the economy and our state's borders, have meant the various worst-case scenarios of 20–30 per cent price falls that some economists predicted are unlikely," Ms Mercorella said. 

"However, with Queensland's unemployment currently at 7.7 per cent, consumer sentiment down 5.8 points this month (the second largest fall this year) and the latest consumer price index figures plummeting to a record 72-year low, any significant drops in property prices will only adversely affect consumer confidence and further and stymie economic growth.

"A stable property market is critical to Queensland's economy during this unprecedented pandemic recession. What's required is more than token stimulus measures such as land tax liability deferments, when most Queenslanders are not liable to pay land tax, or limited recovery initiatives such as the HomeBuilder grant which outprices many people from qualifying.

"A widespread second wave of COVID-19 infections, coupled with the potential for renewed border closures and stricter lockdowns, will derail Queensland's economic recovery. Timing is everything. That's why we need urgent action now that will have immediate effect."

In her pleas, Ms Mercorella has proposed two key measures for the Queensland state government to implement. These measures include a 75 per cent reduction in stamp duty and extending the First Home Owner Grant to established housing.

The former, Ms Mercorella said, "will have a positive effect on market confidence; boost listings (currently down -12.5 per cent YTD); increase buyer/seller activity and real estate transactions (which fell to their lowest levels in April 2020 [-40 per cent] with sales almost 31 per cent lower than this time last year); and boost investor interest which is needed to offset Queensland's extremely tight rental market (currently 1.6 per cent)".

Meanwhile, extending the First Home Owner Grant to established housing will go a long way in helping stimulate economic activity, according to Ms Mercorella.

"First home buyers have experienced a 220.3 per cent increase in the price of new construction over the time period 1995–96 to 2017–18, while CPI over that time was 69.9 per cent and the mean gross household income increased by 64.7 per cent," she said.

"By allowing first home buyers to access property beyond new construction, it will stimulate economic activity through the introduction of increased numbers to the broader property market and expose them to more affordable price points."

In conclusion, Ms Mercorella said: "As the single biggest purchase in most people's lives, we call on every member of parliament to help protect the property market in their electorates and implement these urgent measures to minimise the economic impacts of COVID-19 on Queensland's real estate sector before it's too late."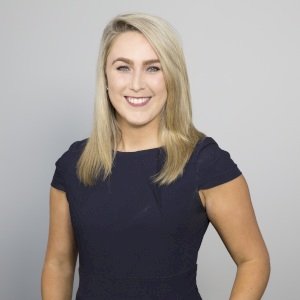 Emma Ryan is the deputy head of editorial at Momentum Media.

Emma has worked for Momentum Media since 2015, and has since been responsible for breaking some of the biggest stories in corporate Australia, including across the legal, mortgages, real estate and wealth industries. In addition, Emma has launched several additional sub-brands and events, driven by a passion to deliver quality and timely content to audiences through multiple platforms.
Email Emma on: [email protected]com.au