McGrath Limited's chief executive officer has revealed he is moving on from his role at the real estate giant, with the board announcing his successor following the release of the company's FY2020 financial report.
Geoff Lucas said it had been pleasing to lead the McGrath team "through a period of regenerating the McGrath business".
"The turnaround marks a new beginning for the company."
According to its full-year ASX announcement, revenue for the McGrath company is up by 11 per cent to more than $90 million in FY2020.
With an increased market share and the successful acquisition of four company-owned offices over the course of the year, the real estate household name revealed a strong balance sheet for the 12-month period to 30 June, reporting $17.3 million cash and no debt.
He said with the business now in a strong financial position to navigate through the uncertainty of the current environment, the now former CEO said "it is now time to hand the business to refreshed leadership to continue successfully into the future".
Mr Lucas has been thanked for his service to the company, with McGrath chair Peter Lewis acknowledging that the board had accepted his resignation, and "paid tribute to his service to the company during what has been a difficult two and a half years".
"We thank Geoff for navigating McGrath from losses to profitability through the current COVID crisis, and we wish him all the very best in his future endeavours," he continued.
Succeeding Mr Lucas in the chief executive role will be Edward Law, McGrath announced in a statement.
Mr Law previously worked at ANZ, where his 14-year stint at the banking giant saw him as global head of institutional property.
For the incoming CEO, "McGrath presents an exciting challenge and we have a sound platform, with strong cash reserves and brand positioning in what is a challenging market, ripe for consolidation".
McGrath has said the incoming CEO is an expert in structured real estate debt funding, and has held positions as executive director of Newground Capital Partners and investment director of MaxCap Group.
Commenting on the new appointment, Mr Lewis said Mr Law "brings to McGrath vast experience in the real estate and finance sector and I am confident he will lead the group to earnings and market share growth, as well as improving shareholder value".
ABOUT THE AUTHOR
---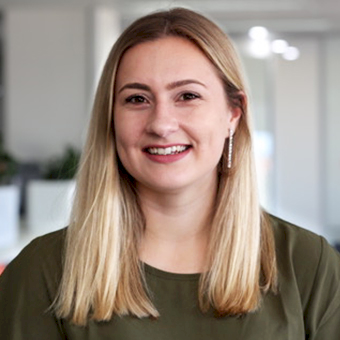 Grace is a journalist across Momentum property and investment brands. Grace joined Momentum Media in 2018, bringing with her a Bachelor of Laws and a Bachelor of Communication (Journalism) from the University of Newcastle. She's passionate about delivering easy to digest information and content relevant to her key audiences and stakeholders.