The Real Estate Institute of Victoria (REIV) has criticised the state government's decision to keep restrictions in place for longer than originally anticipated.
On Sunday, 6 September, Premier Daniel Andrews confirmed the current restrictions would be extended across metropolitan Melbourne. 
From 11.59pm on 13 September, stage 4 restrictions will be slightly modified to see the curfew across metropolitan Melbourne eased to 9pm to 5am.
The roadmap to recovery noted that from 28 September, the majority of business shopfronts will remain closed until cases come down to a 30–50 daily average over the previous fortnight. However, retail and hospitality businesses specifically will be unable to open fully until 26 October at the earliest, provided there is less than five cases per day for 14 days. 
Following the announcement by the Premier, the REIV issued a statement expressing its frustration with the decision, which it said will "effectively keep the property market shut down for an uncertain period".
"The continuation of the ban on inspections means that people who desperately need to buy or lease a property will have to make that decision 'sight unseen'," the REIV's statement said.
"Before the introduction of stage 4 restrictions, people could visit a property one-on-one with the agent. Private inspections are done with all safety measures including requirements for surface cleaning, gloves, masks and contact details and are 100 per cent supervised.
"REIV members took these extensive precautions long before they were recommended by government, including turning on lights and opening cupboards and internal doors prior to the inspection."
Lack of consultation 
The REIV said it is deeply dissatisfied by the lack of "genuine" consultation by the government with state businesses.
"The initial 'consultation' we were invited to amounted to a roundtable with over 35 industries, all at one time, meaning only a handful had an opportunity to put their case forward," the REIV said.
"The REIV was stunned to be advised that it had been invited to the wrong meeting. While the REIV had a separate briefing later and provided alternatives and solutions to ensure that people can buy, sell and lease safely, all these suggestions have been ignored."
Commenting further, REIV CEO Gil King said: "Private inspections are far safer than going to the supermarket. No one watches me there and wipes down the corn flakes packet that I pick up and then return to the shelf.
"We have seen and continue to see illegal rent strikes with no consequences. Until balance and common sense is restored, we will embark on a moratorium strike. Let's see how the system copes without our co-operation.
"What we experienced was the classic example of 'tick-box consultation'; that is where you put your case forward but are not really listened to, with government effectively ticking the box that required consultation.
"This demagogue decision to extend the moratorium means that for a whole year, landlords will be dictated to as how much rent they can charge, removing their right to make fundamental decisions about their own property."
Meanwhile, REIV president Leah Calnan said the government's decision is only adding to increased stress within the state's property market.
"We are talking about shelter and making the biggest financial commitment for your lifetime. The government is turning a blind eye to the significance of a property decision in people's lives," she said.
"The delay in allowing private inspections means that many people will be unable to make the move they so desperately have to make or commit to a property without seeing it first. That is unacceptable.
"It is the government's responsibility to protect tenants, and yet they have abdicated this responsibility and pushed it onto private citizens and created a system that does not work.
"These decisions compound the financial stress on Victorians and the Victorian economy and do nothing to help those suffering during these difficult times."
Rental moratorium extension
This latest announcement by Premier Daniel Andrews follows a recent decision to extend the rental moratorium for a further six months. 
In its statement, the REIV said this, combined with the latest crackdown, sees the real estate sector being delivered a "double whammy".
The REIV said: "While this was not unexpected, landlords have virtually no relief while tenants get substantial support. With many reduced rental agreements due for re-negotiation this month, the REIV is advising its members to refuse to negotiate rent reductions, forcing every request into the dispute system, a system that has already failed to cope with the caseload. A survey of property managers conducted by the REIV shows that about three-quarters of reduced rent agreements have been achieved outside of the dispute system. With a backlog of over 4,000 cases, VCAT is not equipped to resolve disputes.
"The lack of understanding by the Victorian government regarding the operations of the real estate sector is evidenced in almost every facet of the way which it has handled the restrictions and the moratorium. In its efforts to protect the most vulnerable of tenants, the Andrews government has not only caused them long-term harm, but has also allowed many who are not suffering COVID-related financial stress to profit from the moratorium.
"The REIV is calling on the government to allow one-on-one private appointment inspections of property so that people can physically see the property before they commit to a huge investment. Without inspections, buying and leasing cannot proceed, keeping many people out of appropriate shelter and pushing many vendors and investors to the brink."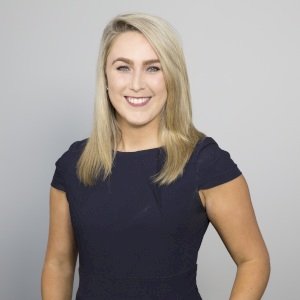 Emma Ryan is the deputy head of editorial at Momentum Media.

Emma has worked for Momentum Media since 2015, and has since been responsible for breaking some of the biggest stories in corporate Australia, including across the legal, mortgages, real estate and wealth industries. In addition, Emma has launched several additional sub-brands and events, driven by a passion to deliver quality and timely content to audiences through multiple platforms.
Email Emma on: [email protected]com.au