The recent passing of the Retail Leases Amendment Bill 2019 further proves the Victorian state government's unwillingness to work with the real estate industry, according to the CEO and president of the REIV.
The Victorian government passed the Retail Leases Amendment Bill 2019 on Tuesday, 15 September. Since then it has been met with criticism by the Real Estate Institute of Victoria (REIV), who says it is already struggling to make its concerns heard about current restrictions and how they're impacting the industry.
In a statement issued to REB, CEO Gil King and president Leah Calnan said the passing of the bill follows a number of pleas "directly to the Premier, the Treasurer and other ministers to pull the bill from Parliament during the COVID-19 pandemic" going unanswered.
"The significant impact of the COVID-19 pandemic on the retail sector has substantially changed the landscape since this flawed piece of legislation was first drafted," the statement said.
"There was no genuine consultation with industry about the proposed changes last year. The REIV advised Small Business Victoria from the very beginning that the legislation was fundamentally flawed. With the onset of COVID-19 and the impact on the retail sector, a great deal of it will be unworkable and severely impact on retail."
The pair noted that the process of accurately determining market rents in the current environment is "almost impossible", with the introduction of the legislation likely to result in many retail tenants requesting early rent reviews from specialised retail valuers. 
"It appears that this government refuses to talk with industry under the cover of COVID-19," Mr King said.
"A number of pleas for the bill to be pulled from Parliament were ignored and not even responded to. 
"These changes will increase costs for retail tenants at this difficult time as the cost of maintenance of essential safety measures are passed onto them."
Ms Calnan added that for the passing of the bill to proceed without speaking with the industry "is typical of what we are experiencing from the Victorian government on many fronts during the rental moratorium".
In conclusion, the REIV said it calls on the Victorian government to delay the commencement of this new legislation until well into 2021 when the retail sector has recovered from the current crisis. 
This latest plea comes after the body issued a statement to Premier Daniel Andrews, outlining why one-on-one inspections should be allowed in Victoria amid current restrictions and how, under safe guidelines.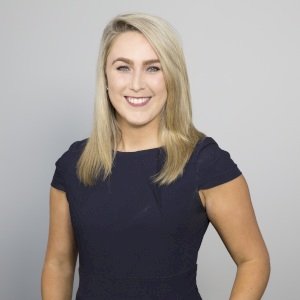 Emma Ryan is the deputy head of editorial at Momentum Media.

Emma has worked for Momentum Media since 2015, and has since been responsible for breaking some of the biggest stories in corporate Australia, including across the legal, mortgages, real estate and wealth industries. In addition, Emma has launched several additional sub-brands and events, driven by a passion to deliver quality and timely content to audiences through multiple platforms.
Email Emma on: [email protected]com.au