The Real Estate Institute of Victoria (REIV) has commenced a public campaign off the back of the Andrews government's continued restrictions to real estate.
The new campaign argues the government hasn't taken the time to understand the impact of a "complete lockdown" of the property market on ordinary Victorians, noting repeated requests to restart the market have been ignored.
"Mr Premier, I don't think you understand," the REIV's statement begins. "The inability to buy/sell/lease property in Melbourne is creating enormous emotional and financial distress in the community.
"There is no dispute that the health and safety of the community is a priority, and the roadmap out of the lockdown must ensure the safety of all Victorians. However, the path proposed by the Andrews government jeopardises livelihoods and assets of hard-working Victorians who have abided by the rules and restrictions for over six months. Pushing families to the brink, financially and emotionally, is not the answer.

"The irreversible impact of these decisions on the mental and financial wellbeing of people is being ignored. People are unable to find appropriate housing for their families, people who have worked hard to save and build an asset are unable to sell or lease to tide over these difficult times. The examples and stories are overwhelming."
The REIV has reiterated its previous comments that real estate can be conducted in a COVIDSafe manner in allowing one-on-one, private inspections.
"We have made multiple attempts to help government agencies understand how the property market works. We are not asking for live auctions or open house inspections. We know these pose a risk. We have never asked for any relaxation in measures that could potentially impact the health and safety measures," CEO Gil King said.
"The industry has been prepared and equipped to conduct one-on-one inspections safely. There have not been any reported instances of infection transmission through real estate practices."
REIV president Leah Calnan added: "Our members are regularly reporting the severe hardship many of their clients are facing.
"The government needs to take the time to understand that this is about the health, safety and mental wellbeing of the community."
The launch of the public campaign comes after the Real Estate Institute of Australia (REIA) also urged the Victorian state government to consider allowing one-on-one inspections. 
In other related news, the REIV said the recent passing of the Retail Leases Amendment Bill 2019 further proves the Victorian state government's unwillingness to work with the real estate industry.
ABOUT THE AUTHOR
---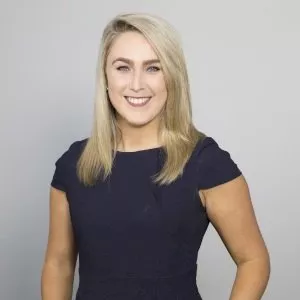 Emma Ryan is the deputy head of editorial at Momentum Media.

Emma has worked for Momentum Media since 2015, and has since been responsible for breaking some of the biggest stories in corporate Australia, including across the legal, mortgages, real estate and wealth industries. In addition, Emma has launched several additional sub-brands and events, driven by a passion to deliver quality and timely content to audiences through multiple platforms.
Email Emma on: [email protected]com.au