Raine & Horne has confirmed it opened up a new Sunshine Coast office, which aims to service the influx of buyers relocating from the southern end of the region.
Wayne Rex will head up the new Raine & Horne Marcoola office, marking his return to general real estate sales.
The move to open a general sales business is described as a natural progression for Mr Rex, "who has enjoyed a long association with Marcoola and the wider Sunshine Coast region since the early 1990s in property development, valuations and land sales", a statement from Raine & Horne confirmed.
Mr Rex will be joined by his wife Penny in launching Raine & Horne Marcoola. Up until recently, Penny owned small business Rex & Turtle Barber in Coolum Beach.
"Our office in Marcoola which is involved in residential project marketing launches and off-the-plan sale campaigns will now operate as Raine & Horne Marcoola and will also offer general real estate sales services focusing on the northern end of the Sunshine Coast," Mr Rex said.
"Most importantly, the entire staff at Raine & Horne Marcoola are locals and know the northern part of the Sunshine Coast intimately. We are fortunate that all our staff reside in the surrounding beachside suburbs of Marcoola, Mt Coolum and Yaroomba and all are well known in the local community."
The husband-and-wife team has its sights set on capitalising on an emerging trend in their local market. That being the influx of buyers looking to relocate from the southern end of the Sunshine Coast, as well as those buying into the extensive number of land subdivisions from Moreton Bay to the Gold Coast.
Commenting on the launch of the new office, the pair said their delivery of valuations to vendors, rather than appraisals, will be a major point of difference for Raine & Horne Marcoola.
"As a registered valuer, we won't be giving vendor appraisals, but rather we will be providing a competent valuation by industry-qualified professionals. Both vendors and buyers expect qualified professional advice from seasoned industry professionals," Mr Rex said.
Apart from bringing "additional pricing rigour to the Marcoola and surrounding beachside property markets", Mr Rex believes local property owners will appreciate the additional professional competency.
"We will always try to get the best price for our vendors, as long as they are prepared to take our reasoned professional advice," he said.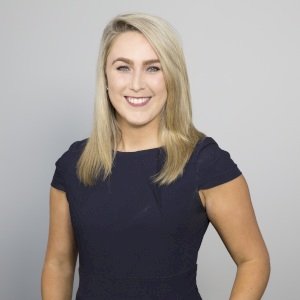 Emma Ryan is the deputy head of editorial at Momentum Media.

Emma has worked for Momentum Media since 2015, and has since been responsible for breaking some of the biggest stories in corporate Australia, including across the legal, mortgages, real estate and wealth industries. In addition, Emma has launched several additional sub-brands and events, driven by a passion to deliver quality and timely content to audiences through multiple platforms.
Email Emma on: [email protected]com.au