A mandatory code of conduct governing short-term holiday rentals in New South Wales will be rolled out from 18 December.
The Minister for Better Regulation and Innovation, Kevin Anderson, has revealed short-term rental accommodation hosts, guests, letting agents and online booking platform operators will soon be subject to the strict new laws, aimed at improving short-term letting standards among all segments of the industry.
Centred on minimum standards of good behaviour, the new code will also include formal avenues for complaints and dispute resolution.
NSW Fair Trading will also be granted the ability to ban problematic hosts or anti-social guests from booking short-term rentals for five years.
Mr Anderson said despite the successes of the $30 billion industry, "what has been missing is a clear set of rules to protect the right of hosts, guests and neighbours and which put mutual respect front and centre".
"The NSW government is introducing these laws as part of our broad reform of the sector. Together, they will ensure the minority of participants who are giving the sector a bad name are removed and the short-term rental sector is improved for hosts, guests and communities," he continued.
Key to the code of conduct is the establishment of an exclusion register — which will see a "two strikes and you're out" policy put in place for unruly guests — to combat "the horror stories of hosts doing the wrong thing or the house guests from hell behaving disgracefully in holiday rentals", the minister said.
"If you are going to carry on like that in someone else's house or neighbourhood, be warned — under these new rules, you will be banned, and for a very long time," he pointed out.  
Penalties and exclusion are the main methods of disciplinary action that will be available to the NSW Fair Trading commissioner, with all participants, including booking platforms, required to comply with the code and any commissioner directions or requests. 
For letting agents, this will mean the following, among other requirements:
The letting agent must inform an industry participant who is using the letting agent's services about the existence of the code, and the obligations of all industry participants, including the letting agent, to comply with the code.
A copy of the code must be readily available to booking platforms, hosts and guests.
If a letting agent is made aware of any complaints or disputes concerning a host, guest or premises that are subject to a short-term rental accommodation arrangement, the letting agent must notify the host or guest of the dispute or complaint as soon as practicable.
The letting agent must take "reasonable steps" to ensure guests and hosts are aware of how to lodge a complaint with the commissioner regarding a guest, host or premises.
From 1 June 2021, both premises and hosts will be required to be registered on a premises register. Without this, letting agents will not be able to advertise or offer premises for short-term rentals.
Even with this registration, the display of the associated registration number will be required to accompany any display or advertisement of the short-term rental property.
Letting agents will not be allowed to work with unregistered or excluded hosts or premises.
In addition, a letting agent must not facilitate any guest's entrance into a short-term rental accommodation arrangement where the details of the guest match the details of a person who is recorded on the exclusion register.
ABOUT THE AUTHOR
---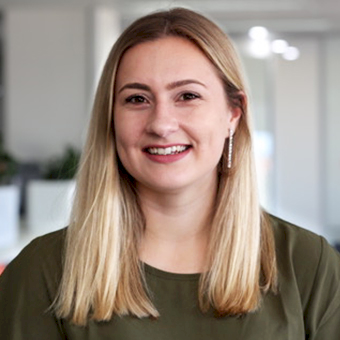 Grace is a journalist across Momentum property and investment brands. Grace joined Momentum Media in 2018, bringing with her a Bachelor of Laws and a Bachelor of Communication (Journalism) from the University of Newcastle. She's passionate about delivering easy to digest information and content relevant to her key audiences and stakeholders.