The Agency's half-yearly financial update looks to confirm a strong balance sheet in the face of the recent attempt by Magnolia to place the organisation into voluntary administration.
Among the highlights in the group's HY 2021 Update and Appendix 4C, as released on the ASX, are record revenue, strong growth across key operating metrics, record quarterly combined GCI, and a strong sales pipeline.
Weighing in on the results, The Agency Group's managing director, Paul Niardone, has said that they demonstrate that the network's model "has significant upside based on what we have achieved in the short time of just over three years".
Mentioning a strong balance sheet, the support of Peters Investments, and the new refinanced debt facility, he considered The Agency as "well placed to deliver on our growth prospects nationally in 2021 and beyond".
"We have achieved a positive unaudited EBITDA for the HY of $2.8 million gross of government incentives and $1.6 million net, which was driven by a record combined revenue of $29 million," he flagged.
With the total group revenue up by 15 per cent on the previous corresponding period, The Agency also reported positive operational cash flow of $1.5 million for the first half of the financial year.
The December quarter even delivered a record combined GCI of $21.5 million to the business.
The managing director acknowledged that while prudent business continuity measures were taken during the COVID-19 pandemic, "our business is now benefiting significantly from an Australian housing market that has entered 2021 on a growth track".
"It has been an extremely busy half year with a strong pipeline of listings into 2021 that positions us for another strong second half," he continued.
That sales pipeline includes 1,209 listings garnered over the most recent quarter as well as receipts from customers of $19 million.
"In addition to the strong results, we are cash flow positive and well financed, having recently received overwhelming shareholder support for a new long-term funding package with private investment company Peters Investments, while Macquarie Bank continues to be our primary debt funder for a further two years," Mr Niardone reiterated.
Cash and cash equivalents, as at 31 December 2020, stood at $5.5 million.
Meanwhile, the rent roll and mortgage book trail held by The Agency has an estimated market value of $27 million.
Looking forward, the priority of the board and the company is to maintain a healthy balance sheet, the managing director highlighted.
He also placed emphasis on providing and delivering essential services and support to the business's agents and customers, which he said would enable "a stronger and sustainable financial position in the years ahead for our shareholders".
The report comes after Magnolia's recent application to place The Agency into voluntary administration, alleging an unknown financial position. 
This was then the subject of a Federal Court injunction hearing, which ordered that The Agency would remain under the control of the company's board. 
A full recap can be found here.
ABOUT THE AUTHOR
---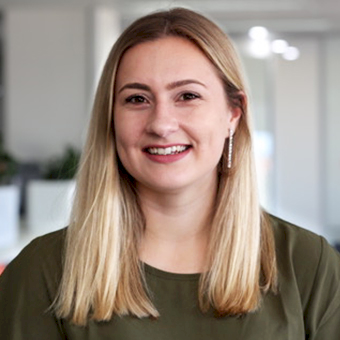 Grace is a journalist across Momentum property and investment brands. Grace joined Momentum Media in 2018, bringing with her a Bachelor of Laws and a Bachelor of Communication (Journalism) from the University of Newcastle. She's passionate about delivering easy to digest information and content relevant to her key audiences and stakeholders.