Australia's housing market "is in the midst of a broad-based boom", with home values surging more than 2 per cent through February 2021, according to CoreLogic.
In CoreLogic's February Home Value Index, the research group revealed home values across Australia growing by 2.1 per cent across the month.
It's "the largest month-on-month change in CoreLogic's national home value index since August 2003", it stated.
With values increasing across each capital city and in the all rest of state regions, CoreLogic said it demonstrates "the diverse nature of this housing upswing".
According to Tim Lawless, CoreLogic's research director, a synchronised growth phase — such as one currently being seen — hasn't occurred in Australia for more than a decade.
"The last time we saw a sustained period where every capital city and rest of state region was rising in value was mid-2009 through to early 2010," he said, the period when post-GFC stimulus fuelled buyer demand.
The value lifts across the month were most prominent in Sydney and Melbourne, with both of Australia's most populous cities still playing catch-up from a slower 2020.
Sydney saw a 2.5 per cent lift in values while Melbourne posted a 2.1 per cent boost.
The growth seen across both cities has brought up questions about market sustainability, Mr Lawless did concede, noting it "unclear" as to whether their upward trajectory will be maintained.
"Both cities are still recording values below their earlier peaks; however, at this current rate of appreciation, it won't be long before Australia's two most expensive capital city markets are moving through new record highs," he considered.
"With household incomes expected to remain subdued and stimulus winding down, it is likely affordability will once again become a challenge in these cities."
Hobart also benefited from value growth, also posting a 2.5 per cent change to dwelling values.
Canberra values went up by 1.9 per cent while Perth and Brisbane both saw a 1.5 per cent increase over the month.
Adelaide saw values increase by 0.8 of a percentage point while Darwin welcomed month-on-month growth of 0.7 of a percentage point.
While Darwin's growth may seem meagre in comparison to the other capital cities, based on quarterly figures, it was a different picture; the Northern Territory city posted the biggest increase to housing values over the past three months, at 5.5 per cent.
Hobart wasn't too far behind, at 4.8 per cent, while Perth property values are up by 4.2 per cent compared to values three months ago.
Regionally, the story is much the same, with regional locations posting a 2.1 per cent change in property values over the month.
The monthly increase adds to the impressive gains made regionally over the past three months, with combined regional posting a 5.4 per cent increase to property values since December.
CoreLogic has partly attributed the performance to regional areas having generally recorded less of a value decline through the worst of the pandemic last year, "while also showing an earlier and stronger growth trend through the second half of last year".
"This regional preference is reflected in the annual growth trend, where the combined regionals index is 9.4 per cent higher while the combined capital city index is up a much smaller 2.6 per cent," the report stated.
ABOUT THE AUTHOR
---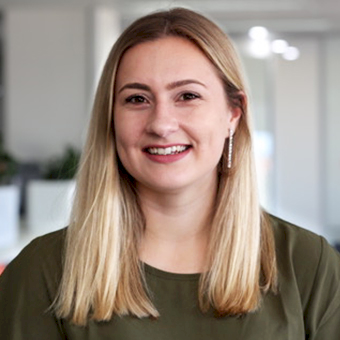 Grace is a journalist across Momentum property and investment brands. Grace joined Momentum Media in 2018, bringing with her a Bachelor of Laws and a Bachelor of Communication (Journalism) from the University of Newcastle. She's passionate about delivering easy to digest information and content relevant to her key audiences and stakeholders.