A Tasmanian agency is taking on a hybrid way of working — and instigating a traditional office overhaul — as it expands its reach across Greater Hobart.
LJ Hooker Pinnacle Property is a new offering from the agencies formerly known as LJ Hooker Glenorchy and LJ Hooker Kingborough.
The new agency has been reported as operating through a hybrid model, which comprises multiple unmanned service centres or "Pinnacle Places", as opposed to full-service offices.
The 30-odd agency team will, for the most part, work remotely.
According to Penny Higgs, the managing director of the amalgamated offering, the hybrid way of working proposed by LJ Hooker Pinnacle Property is a new concept in the sector and is designed "for the modern digital real estate environment".
She expressed that while real estate is facing a "new era" with respect to the move towards digitised services, "that doesn't mean we should dismiss the importance of face-to-face interactions with customers".
"Because, really, real estate is all about people," she continued.   
"That's why we've launched our hybrid model with a streamlined approach that harnesses technology and allows our agents and property managers to work in their communities remotely, but still access a physical site to meet customers when needed."
Rather than a traditional real estate office, Ms Higgs said "Pinnacle Places" are meeting spaces in strategic locations for those must-have face-to-face interactions, and will be by appointment only.
"For our customers, this means we will be coming to them and that we are where they need us to be. So, instead of the customer taking time out of their day to travel to our office, they can meet with an agent at a nearby Pinnacle Place during their lunchbreak — which is more convenient for customers," she outlined.
Two Pinnacle Places are already operating across Hobart City and Kingston, while Ms Higgs said the current Glenorchy office will remain as an administration hub.
According to her, the plan is to establish further Pinnacle Places on the eastern shore and in areas such as Derwent Valley, Brighton, Sorell and the Huon Valley over the next five years.
"Ultimately, we'll have a Pinnacle Place located in each Greater Hobart LGA," the managing director said.
LJ Hooker Pinnacle Property is the real estate network's exclusive franchisee in the Greater Hobart region, according to a statement from LJ Hooker, which means the agency is able to service the municipalities of Hobart, Glenorchy, Clarence, Kingborough, Huon Valley, Sorell, Derwent Valley, Brighton, Tasman and Southern Midlands.
Alongside a new way of working, LJ Hooker Pinnacle Property is also boasting of a new and unique recruitment offering: "Pinnacle Partners".
Pinnacle Partners is for those on a career path towards business ownership, the managing director explained.
"Our Pinnacle Partners will take up leadership roles that focus on mentoring staff and recruiting high-performing agents associated with a specific location or Pinnacle Place," she outlined.  
"These partners will have the opportunity to progression in their career. The concept of Pinnacle Partners will allow the right people to move from commission to profit share to directorship and even equity in the sales division of the business."
The managing director also considered Pinnacle Partners as "the start of our succession planning to future-proof the business".
"We truly believe in the impact of investing in people because when they have the freedom and choice to develop their careers with unique progression opportunities, they're going to reach their potential," she concluded.
Weighing in on the new way of doing real estate, LJ Hooker state director Stephen Mutton has praised both Penny Higgs and her co-director Stuart Whyment for their forward thinking and development of a "super office with a hybrid approach".
"Hobart is a dynamic market which has experienced strong growth, and so, is well poised for an expansion such as this," Mr Mutton said.
"Penny and Stuart's dedication to real estate and the LJ Hooker brand is unparalleled. Their innovative thinking and ability to create solutions to meet the needs of customers, especially unknown needs, should be praised."
ABOUT THE AUTHOR
---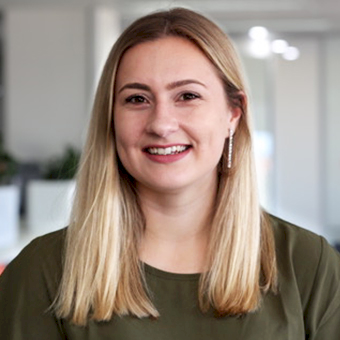 Grace is a journalist across Momentum property and investment brands. Grace joined Momentum Media in 2018, bringing with her a Bachelor of Laws and a Bachelor of Communication (Journalism) from the University of Newcastle. She's passionate about delivering easy to digest information and content relevant to her key audiences and stakeholders.