The central bank has made its official interest rate decision for the month of April.
As widely expected, the Reserve Bank of Australia (RBA) has held the official cash rate at 0.1 of a percentage point following its monthly board meeting on Tuesday, 6 April.
Commenting off the back of the call, Harley Dale, chief economist at CreditorWatch, said the decision comes as no surprise to local investors and market commentators.
"The decision to leave interest rates on hold comes as no surprise. The official cash rate is at a record low of 0.1 [of a percentage point] and the RBA has injected substantial liquidity into Australia's financial system," Mr Dale said.
"As a result, Australia's economy appears to be firmly in recovery mode, but we tend to gauge the situation based on aggregates and averages, which is misleading."
Mr Dale added: "There is talk of re-emerging inflationary pressures as the economy regrows itself. That would be a good thing for the Australian economy, but as long as we stay below the aggregate, the economic recovery remains fractured. 
"There are still significant parts of the economy being left behind despite overall improving conditions.
"If we can sustain an improvement in unemployment rates and the broader labour market, we will be well on our way to a full-blown recovery. We're not there yet though, and monthly statements from the RBA will likely reflect that fact in coming months."
The official decision spells further good news for Queensland investors, in particular, according to REIQ's Antonia Mercorella, who has previously flagged how record-low interest rates, low stock availability for sale and improvements in consumer sentiment are all contributing to the state's "unbeatable lifestyle".
"With positive economic results ushering in a New Year, Queensland is shaping up to be a strong bet for investors, with properties from the Gold Coast to the Sunshine Coast selling fast and on a solid foundation for capital growth in 2021.
"When you consider Queensland's unique attributes and market characteristics combined with historically low interest rates, surging consumer confidence, and billions of dollars in infrastructure investment, and the scene is set for some of the strongest property growth we've seen in a very long time," Ms Mercorella said.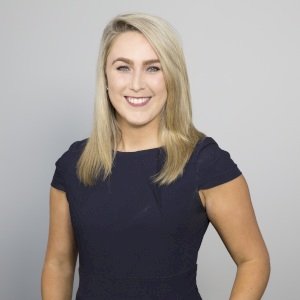 Emma Ryan is the deputy head of editorial at Momentum Media.

Emma has worked for Momentum Media since 2015, and has since been responsible for breaking some of the biggest stories in corporate Australia, including across the legal, mortgages, real estate and wealth industries. In addition, Emma has launched several additional sub-brands and events, driven by a passion to deliver quality and timely content to audiences through multiple platforms.
Email Emma on: [email protected]com.au