While creating the "backbone" of a business is important, CEO Peter Hutton believes the user experience (UX) requires the most emphasis when starting up a new real estate agency.
Speaking recently to REB, the group CEO and principal of Brisbane's Hutton & Hutton said that while branding — and associated logo designs — is a very important consideration for business owners who are just starting out, it's the user experience that really needs to be figured out early.
He asked: "What's the experience that you want to give to buyers and sellers and landlords and tenants and staff and salespeople working for you?
"You have to work out — what is the experience that you want to give them?"
According to Mr Hutton, once you have worked that out and know what that means, "then you have to go and build the systems to deliver that experience consistently every single time".
Seeing it as a concept that's "nothing new", Mr Hutton highlighted that "there's been plenty of books written about McDonald's inventing a way of building hamburgers to provide a user experience that was consistent, whether you bought a McDonald's burger in America or Australia, or anywhere else in the world, for that matter".
The biggest benefit, once that user experience strategy is decided, is that business owners can then look to sustainability.
"As you get bigger, you need to change systems," he acknowledged, while again emphasising the importance of consistency.
Through the creation of sustainable systems, business owners can allow user experiences to be replicated again, and again, and again.
Drawing on his own experience as a boutique agency owner, Mr Hutton outlined that while he still sees the Hutton & Hutton agency as "a very small business compared to these big players", he explained that they have "built a lot of systems that would allow us to have a hundred agents right now".
He iterated that it is a business goal to have a hundred agents covering Brisbane, so he has developed structures designed to cope with growth.  
"We've built all those structures. We've built employment models for the legal contractual models, contractual systems for it," Mr Hutton outlined.
He listed "the procedures and systems around listing properties and the service that we're providing to our agents, like form six preparation and vendor paid advertising and vendor paid marketing management for our agents and contract administration for our agents" as all of the types of structures that have been pre-built by Hutton & Hutton for sustainable growth.  
Mr Hutton has previously looked at the importance of branding in attracting clients to list or sell with a business. 
He's also commented on the recent rise in micro-branding in the real estate space.
ABOUT THE AUTHOR
---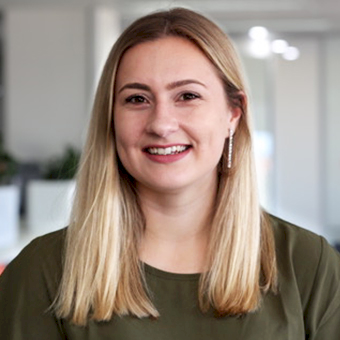 Grace is a journalist across Momentum property and investment brands. Grace joined Momentum Media in 2018, bringing with her a Bachelor of Laws and a Bachelor of Communication (Journalism) from the University of Newcastle. She's passionate about delivering easy to digest information and content relevant to her key audiences and stakeholders.